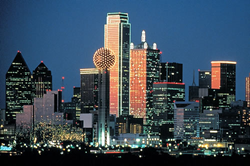 There's something here for everybody. From the very beginner to the most experience person.
DALLAS (PRWEB) May 10, 2018
Registration is now open for Excelapalooza®, the seventh annual Excel user conference hosted by BizNet Software, Inc., Sept. 17-19, 2018. Excelapalooza features three full days of expert presentations highlighting tips and tricks for Excel business users, and also providing a detailed look at BizNet Software's 100% Excel-based reporting and analytics solution. Excelapalooza® offers you a chance to earn up to 19 CPE credits by attending myriad of sessions that range from creating real-time, interactive reports in minutes to dashboarding and more.
Soar to new heights in your career with training from elite leaders across the country. This year's speakers include George McMann (Founder and CEO of BizNet Software, Bill Jelen (Microsoft Excel MVP), Lawrence "Mac" McClelland of K2 Enterprises, Rachel Sherburne (Author and Leadership Coach), Bob Tiede (Sr. Management Leader of Cru), Burt Copeland (CEO of New Life CFO Service), Bethany Detrich (Global Sales Director at BizNet Software) and Eric Eager (Vice President at BizNet Software).
Excelapalooza is ideal for companies and users utilizing Excel, but seeking to be better, faster and more efficient. With Excel and BizNet Software experts around every corner, you and your team can dive deeper into your business challenges and determine how to leverage Excel to solve them.
If you use Microsoft Excel or BizNet Software, Excelapalooza is the conference for you! Whether you work in finance, healthcare, manufacturing, real estate or other industries, there are multiple sessions to help you grow in your company. Bring co-workers and counterparts to start getting the most out of your reports and company analytics! It doesn't matter what position you hold, if you use Excel, this is a conference you don't want to miss.
This year's event is being held at the beautiful Fairmont Hotel in Dallas, TX. Located in the heart of the downtown Dallas Arts District, surrounded by an array of fine-dining restaurants, shopping, arts and entertainment. Register today at http://www.excelapalooza.com.
About BizNet Software:
BizNet Software, Inc. is a market leader for Microsoft Excel® in-memory reporting and analytic solutions. Founded in 1996, BizNet Software focuses on Microsoft Excel reporting solutions guided by professionals with a real-world understanding of corporate operational and technical requirements. BizNet Software's award-winning Excel based reporting solution is the most innovative and intuitive reporting solution on the market, creating a user-friendly, drag and drop environment with live, real-time access to the most accurate and current data. Built upon fundamental business disciplines and controls, BizNet Software's solutions create a self-sufficient work environment for business professionals that streamline workflow and improve productivity.
BizNet Software has been awarded the K2 Enterprises Quality Award every year since 2010. BizNet Software is endorsed by more than 200 reseller partners,15 software publishers, and top industry analysts. BizNet Software currently has approximately 20,000+ users in 2,100 companies in 30 different countries. BizNet Software is a privately-held company based in Dallas, Texas. For more information, call 888-803-5227 or visit http://www.biznetsoftware.com.