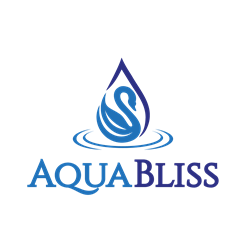 WILMINGTON, Del. (PRWEB) May 09, 2018
AquaBliss is a company which prides itself on its ability to improve the water Americans enjoy in their own homes. From water filters for potable water, to simple and effective shower filter solutions, AquaBliss is transforming bathrooms across the country.
The company has recently unveiled a brand new website, which features an online shop where Americans can purchase the whole collection of top-quality AquaBliss products. The site has a clean, concise new look, inspired by the company's sleek branding.
The new AquaBliss online shop offers customers the opportunity to buy a range of products, including filtered water pitchers, shower filters and full shower sets. Not only that, the site includes further information about all AquaBliss products, including video reviews and testimonials from happy customers.
Those interested in learning more about the potential dangers of unfiltered water, and the benefits of using clean, healthy water, can do so on the Aquabliss blog. Part of the new website, the blog page features a regularly updated reel of articles with detailed information and scientific research into the issue of water filtration.
Regular customers are invited to join the Aquabliss VIP club, where they will enjoy a range of benefits. VIP members gain exclusive access to black friday offers, limited promotions, competitions, video tutorials and the opportunity to be a product tester for new, emerging AquaBliss products. Visit the to learn more.
Not only are AquaBliss products easy to install, they're also guaranteed. The company is so confident that customers will enjoy its products that it is prepared to offer a 30 day money back guarantee on all of its products. If customers aren't impressed by their latest AquaBliss water filters, they are invited to apply for a full refund.