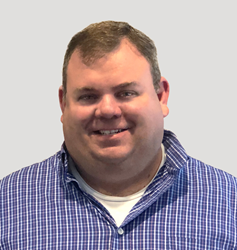 Eric's extensive experience will help continue to expand our strategic efforts
HOUSTON (PRWEB) May 10, 2018
"It is with great pleasure that we welcome Eric to this position," said Mike Johnson, interim President, TRC Services, Inc. "We could not be more delighted to have Eric continue being part of the TRC team. Since the industry downturn, TRC has stepped up investment in sucker rod related development projects. We have a number of products and services that are in a prime position to be commercialized. Eric's participation in helping develop these products and his extensive experience with TRC's current operations will help continue to expand our strategic efforts as we continue to navigate through this challenging time."
Eric Johnson joined TRC in 2006. As President of Total Rod Concepts, Inc., a subsidiary of TRC Services, Inc., he directed the startup operations and development of the Fiberflex brand fiberglass sucker rods, and other associated sucker rod related products and services. During this time, he played an integral role with the development teams of over ten research and development projects.
Prior to joining TRC, Mr. Johnson lived in Uzbekistan and started a number of successful businesses. He developed a tea company that became one of the largest consumer products companies in the country. Additionally, he developed a distribution company that distributed several global brands, including Nestle, Cadbury, and Dannon. Mr. Johnson has a BA in Russian Studies and holds a law degree from the Moscow Institute of Business and Law.
Mr. Johnson's appointment is effective May 1, 2018.
About TRC Services, Inc.
Founded in 1996, TRC Services, Inc. is a leader in the sucker rod industry. TRC is uniquely positioned to manage its customers entire sucker rod programs. Their product and service lines include new and remanufactured steel sucker rods, new Fiberflex Fiberglass sucker rods, sucker rod string designs, failure analysis, and well optimization services. TRC services its customers throughout the United States through its three plants in Midland, TX, and plant in Oklahoma City, OK.
For more information, please contact Mike Johnson at mjohnson(at)trcsuckerrods(dot)com or (713) 389-5126, ext. 101