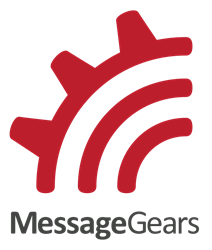 ATLANTA (PRWEB) May 09, 2018
Picture this. You are a passionate email marketer full of ideas, busy creating campaigns that will entertain, entice, and rally your audiences. You're doing all the right things, but something isn't working. You can't seem to access data that is fresh enough to really wow your customers. Your ideas may be great but, at the end of the day, the process leaves your team looking average.
What gives? It's not you, it's your data. Or to be specific, it's the time it takes your data to sync between your internal database and your ESP's cloud. And in the case of real-time marketing, it's the handicap holding you back. But it doesn't have to be that way. There's another option.
Join MessageGears experts for this eye-opening 30-minute discussion "The Marketing Cloud Mirage: How Data Syncing Undermines Your Email Efforts." Senior Director, Solutions, Taylor Jones and Director, Product Management, John Field will discuss the technical reasons for data lag and how data syncing limits personalized marketing efforts. They will also offer some options for marketers stuck with legacy SaaS systems and show how MessageGears' Hybrid solution solves the data lag problem, helping marketers get the data they need in real time.
TITLE: "The Marketing Cloud Mirage: How Data Syncing Undermines Your Email Efforts."
DATE: May 15, at 2 p.m. ET
REGISTER: Click here
HOSTS: Taylor Jones, Sr. Director, Solutions, and John Field, Director, Product Management
"It's one thing to understand that something isn't quite working right with your marketing cloud solution, but it's quite another to get exactly why, and what you can do about it," Jones said. "Email marketers have had their hands tied for too long, so we wanted to clear up some of the mystery surrounding why data syncing is such a problem for them, and offer some practical solutions that can help them get closer to delivering the campaigns they want."
About MessageGears
MessageGears is the only email marketing platform exclusively built for today's enterprise. We empower the world's most demanding marketers to deliver more relevant emails, faster and more flexibly than legacy cloud ESPs. Our unique Hybrid technology connects directly with a company's database, enabling marketers to maximize the value of their customer data in real time — no syncing required. Join sophisticated marketers at Orbitz, Ebates, and Expedia who rely on MessageGears to deliver more personalized email campaigns that grow their business.
Stop syncing and start sending better emails. Learn more at messagegears.com.