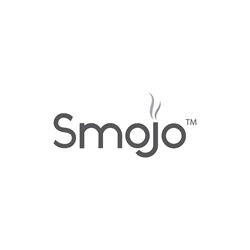 SOLVANG, Calif. (PRWEB) May 14, 2018
Traditional wire mesh smoking screens are messy, hard to keep properly positioned and quickly become blocked by a build up of carbon, ash, and resins. As a result, many smokers don't use them, suffering from excess ash and embers passing into the pipe and causing unpleasant side effects like the occasional burnt lip.
Developed by an MIT engineer, this radical new patent pending design has no holes or pores that can become permanently blocked. Rather, it relies on small dynamic openings between the screening device and the smoking bowl to provide consistent airflow without allowing ash and embers to pass. These dynamic openings can easily be "unblocked" if any build up of residue restricts airflow.
The new permanent screen, named Smojo™, is made of surgical grade stainless steel, and is as safe as the best stainless steel screens widely in use today. Smojo won't release any harmful vapors when used in a pipe. The unique "pincher" retaining system prevents the screen from moving out of place or dropping into the ashtray when emptying ashes, yet also allows for easy removal / reinstallation when cleaning your pipe.
"We tested Smojo and found it the first true innovation we've seen in the smoke screen market," stated Kris Gilley, Sales Manager of Smoke Shop Events, the premier smoke shop industry trade show. "We're very thankful for having The Helpful Monkey on board with SSE and look forward to many years of success with SmoJo, their innovative permanent smoke screen."
Smojo has undergone extensive user testing. "It is unlike any screen I've ever seen, and it works great!" "I didn't know I needed it, but now I can't live without it." "It makes smoking so much easier, it really takes away the hassle of using screens." were the reactions of several Beta testers. "As one of the early shops to test market Smojo, I can report that my customers love it. I have had nothing but positive feedback on the market test units," stated Monique Garrido at the VIP Tobacco Shop in Solvang, CA.
Smojo is made in the USA and is available at many smoking retailers and on-line at Amazon.com. At a suggested retail price of $4.95, Smojo will save money over the cost of constantly replacing traditional smoking screens.