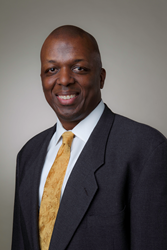 Whether or not you believe the notion that we only use five percent of our brainpower, perhaps that consideration should apply to our level of efficiency. Each of us intuitively knows that we could achieve greater productivity than we do--Jeffrey Sterling, MD
DALLAS (PRWEB) May 10, 2018
Dr. Jeffrey Sterling often finds himself with more extra time each day than the rest of us—forty-eight hours more. His newest release, There are 72 Hours in a Day: Using Efficiency to Better Enjoy Every Part of Your Life, offers innovative, yet simple steps to increase efficiency and productivity.
"Whether or not you believe the notion that we only use five percent of our brainpower, perhaps that consideration should apply to our level of efficiency. Each of us intuitively knows that we could achieve greater productivity than we do," says Dr. Sterling.
Dr. Sterling's efficiency skills were honed as an emergency room physician, where caring for ten to fifteen patients simultaneously is a job requirement. He uses his wisdom, experience, and productivity tools to consult for healthcare systems, hospitals, management groups, service providers, and government programs across multiple states and countries.
In his course, 72 Hours in a Day, Dr. Sterling shares his concept of "five-minute efficiency," the breaking down of daily responsibilities into more manageable tasks. This formula provides a sense of accomplishment and propels one into greater productivity. The program also includes easy-to-follow steps to become better organized, be more creative and effective, and master time-management skills.
Dr. Sterling will appear at the Achieve Momentum Now Conference on Thursday, May 17, 2018. Incorporating the concepts of 72 Hours in a Day, he will speak on transforming one's philosophy on life, and how to live each day to the fullest. The conference will be held at the historic Majestic Theatre in Dallas, beginning at 9:00am. To purchase tickets, please visit: http://wcdspeakers.com/conference/.
For more information or to book Dr. Jeffrey Sterling, please visit: https://jeffreysterlingmd.com; http://www.sterlinginitiatives.com; or http://www.72hourslife.com.