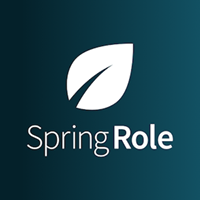 What we see in SpringRole is a novel application of an ERC-20 utility token to monetize the hiring verification process while giving users control and ownership of their own data. It's a model with applications far beyond outsourcing hires in India, and we're excited to support their efforts.
SANTA MONICA, Calif., and BENGALURU, India (PRWEB) May 15, 2018
Blockchain professional network SpringRole has closed a $1.3 million private placement and has set a May 15 date for the public pre-sale of SPRING, an ERC-20 compliant token that ties a value incentive to verifying career information like educational attainment, work history and skills endorsements. Public sales of the SPRING token are scheduled to launch at the end of June.
Early investors in SpringRole include AlphaBlock Investments, DNA (Brock Pierce and Scott Walker's blockchain investment and consulting firm), Isaac Lee's BlockWater and Wavemaker Genesis.
Scott Walker, co-founder of DNA and an early SpringRole backer, said, "SpringRole is taking an important and risk-managed approach to solving a massive problem in the HR industry globally. By focusing on India, where they have already had success—and where the problem is particularly acute—SpringRole has an excellent opportunity to capture market share quickly and build a set of blockchain and API standards that can open them to additional opportunities as they grow."
SpringRole is solving the challenges of hiring technical professionals, especially in countries like India, for outsourcing and global services arrangements by using blockchain coupled with an incentive-based utility token for attestation of educational and certification attainment, validation of work history and scoring of professional network referrals for skill sets. The company is executing on an aggressive product roadmap, targeting a general availability rollout over the course of this summer. The company's goal is initially to penetrate the Indian market for technical professionals, which will make SpringRole a valuable asset to U.S. and European companies that are setting up offshore capabilities in India.
According to Everest Group, the total Indian IT-BPO industry is valued at approximately $154 billion annually. The firm expects the industry will grow by up to nine percent by 2019.
"We invest in the most innovative blockchain companies around the world, and the approach Kartik and his team are taking is an ideal fit for our portfolio," said Richard Li, general partner at AlphaBlock. "Their approach to what will be a massive market opportunity is smart, leverages their established market presence and puts them in a position to gather critical insights from a large user base."
Founded and led by Kartik Mandaville, SpringRole, a Science Blockchain portfolio company, is building the first professional reputation network powered by artificial intelligence and blockchain technology to eliminate fraud from user profiles. The network will give more weight to online professional reputation and will make it possible for people to be rewarded for their endorsements.
SpringRole is building features like directory listing, search, job board, work attestation and reputation scoring on the SpringRole platform. SpringRole has launched a referral program which enables beta users to invite their network onto the platform in exchange for SPRING tokens.
SpringRole also recently announced product partnerships with WorkCoin, a blockchain-based platform for freelancers with a focus on transparency, and Bloom, a blockchain-based credit scoring platform. In February, Rick Marini, managing partner at Protocol Ventures, and Alex Waters, co-founder of ELM Labs, joined as advisors. Waters was an early member of the Bitcoin ecosystem. He has worked full-time on blockchain since 2010, including co-founding Coin.co and creating Coin Apex.
Other Supporting Quotes
"SpringRole is creating one of the first practical consumer-grade applications for the blockchain. It leverages blockchain to verify identity in online profiles, which brings authenticity to professional social networks for the first time. We're thrilled to see the beta launch and are eager to see how it will transform online professional reputation." —Mike Jones, CEO, Science, Inc.
"BlockWater is focused on startup investments that bring blockchain-enabled projects to the real world. What we see in SpringRole is a novel application of an ERC-20 utility token to monetize the hiring verification process while giving users control and ownership of their own data. It's a model with applications far beyond outsourcing hires in India, and we're excited to support their efforts." —Isaac Lee, general partner, BlockWater
"What we're building is solving an all-too-real problem faced by every offshore company hiring in India, whether in support of in-house technical services or as part of an outsourcing transaction. Opening our beta to U.S. users is a key next step in bringing our industrial application of blockchain to a global market." —Kartik Mandaville, founder and CEO, SpringRole
Learn More, Stay in Touch
Visit SpringRole.com to learn more and to download our white paper for more information on how we're using blockchain and a utility token called SPRING to solve the problem of validating career information on resumes while putting ownership of career information in the hands of individuals, not corporations. Join SpringRole's Telegram. Here's a short video to learn how to get started.
Disclaimer: This press release does not constitute an offer to sell or the solicitation of an offer to purchase the SPRING tokens or any rights thereto, nor shall there be any offer, solicitation or sale of the SPRING tokens or any rights thereto in any jurisdiction in which such offer, solicitation or sale would be unlawful. To the extent the rights to the future SPRING tokens are considered securities, such rights have not and will not be registered under the Securities Act or other applicable state securities laws, and may not be offered or sold in the United States absent registration or pursuant to an exemption from registration requirements of the Securities Act and under applicable state laws.
Certain statements, projections or other estimates herein (including estimates of value, functionality or performance) are forward-looking statements and are based upon certain assumptions, and you should not rely on them as predictions of future events. Other events, including unforeseen circumstances, that were not taken into account may occur and may significantly affect the analysis. Any assumptions should not be construed to be indicative of the actual events that will occur. We undertake no obligation to update or revise any forward-looking statements to reflect events or circumstances after the date hereof.