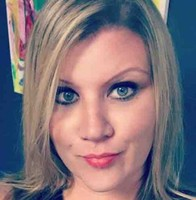 VANCOUVER, Wash. (PRWEB) May 11, 2018
Prior to joining CloudOne Kimberly was with AutoAlert, LLC where she ran global business development and was responsible for building strategic partnerships, integrations and the international expansion strategy. Prior to that Kimberly was at Cox Automotive for over a decade building and supporting several divisions like VinSolutions, AutoTrader.com and AutoMart. "Kimberly has built a reputation for successfully building, fixing and/or redesigning software programs and digital marketing solutions; adding her unique skill set and experience to our team was a natural fit as we focus on the next evolution of our company". Said CEO Jim Crouse.
"CloudOne has such a dynamic product offering and work environment, the team is incredibly passionate about creating automotive solutions that enable dealers to communicate and market to consumers in ways that makes sense to the individual buyer. Our strategic direction will revolutionize consumer engagement and I am thrilled to be a part of this team". Kimberly stated.
About CloudOne
CloudOne differentiates itself by offering powerful "turnkey" marketing solutions that are supported by its own proprietary data-driven managed communication platform to ensure a consistent consumer experience that maintains the highest level of campaign performance. CloudOne also provides simple, quick and easy API access to its robust technology and call center infrastructures to agencies and value-add partners, either on "al la carte" basis or its "turn-key" solutions.