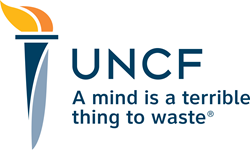 MINNEAPOLIS (PRWEB) May 10, 2018
UNCF will host the sixth annual Twin Cities Masked Ball on Saturday, May 12, at U.S. Bank Stadium. Emceed by T. Mychael Rambo, the event will include nearly 500 business, civic and education leaders, including the mayor of Minneapolis, the Honorable Jacob Frey; the mayor of St. Paul, the Honorable Melvin Carter; and Dr. Michael L. Lomax, UNCF's president and CEO. Proceeds from the evening will fund the UNCF Twin Cities Hope Scholarship for deserving Minneapolis students and UNCF's member institutions.
"I am honored to celebrate UNCF's legacy of supporting some of our nation's brightest minds," said Frey. "We celebrate and invest in UNCF and the work to ensure historically black colleges and universities and African American students thrive in our city and nation."
"For more than 70 years, UNCF has been a vital partner in preparing underrepresented students to led healthy, productive and engaged lives," said Carter. "Their work continues to lift members of our community to ensure that the future of our region and our nation is bright."
The signature fundraising event will be chaired by Greg Cunningham, vice president of global inclusion and diversity, U.S. Bank; and co-chaired by Demetha Sanders, global talent management and talent acquisition leader, Cargill.
"Stories like mine are the dividends of your investment," said Cunningham. By supporting UNCF, you're paving the way for future community leaders and making a measurable improvement in the lives of deserving young Americans. Historically black colleges and universities (HBCUs) graduate a quarter of all Americans who receive bachelor's degrees, and three-quarters of all African Americans who receive Ph.Ds. These institutions are vital in getting African Americans to and through college."
For being champions of education in their community, this year's Masked Award recipients are Kaywin Feldman, Nivin and Duncan MacMillian director and president of Mia; and the Target Corporation.
The black-tie affair begins at 6 p.m., including a VIP reception, drumline, dividend testimonial, live auction and elegant dining followed by dancing.
The event is made possible by presenting sponsor U.S. Bank; co-presenting sponsors Cargill, 3M and Medtronic Foundation; and major sponsors Delta, Target and Pohlad Companies.
To stay connected to the Minneapolis office of UNCF, please visit: http://www.uncf.org/Minneapolis
Follow this event @uncf #UNCFTC #UNCF
###
About UNCF 
UNCF (United Negro College Fund) is the nation's largest and most effective minority education organization. To serve youth, the community and the nation, UNCF supports students' education and development through scholarships and other programs, strengthens its 37 member colleges and universities, and advocates for the importance of minority education and college readiness. UNCF institutions and other historically black colleges and universities are highly effective, awarding nearly 20 percent of African American baccalaureate degrees. UNCF awards more than $100 million in scholarships annually and administers more than 400 programs, including scholarship, internship and fellowship, mentoring, summer enrichment, and curriculum and faculty development programs. Its logo features the UNCF torch of leadership in education and its widely recognized motto, "A mind is a terrible thing to waste, but a wonderful thing to invest in."® Today, UNCF supports more than 60,000 students at more than 1,100 colleges and universities. Learn more at UNCF.org or for continuous news and updates, follow UNCF on Twitter @UNCF.