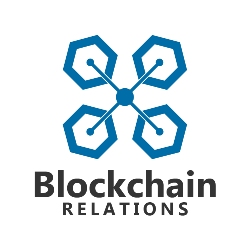 Combined with useful features like PrivateSend and InstantSend, MedicCoin is positioned to be a top choice for the cannabis industry.
COLUMBUS, Ohio (PRWEB) May 11, 2018
Blockchain Relations, the first media networking brand established to connect mainstream audiences around the world with crypto, today announces the publication of an article featuring MedicCoin, a community-driven crypto focused on improving the lives of millions worldwide.
The publication, titled "Is MedicCoin ($MEDIC) the Best Solution for the Cannabis Industry's Banking Problems?," highlights the advantages of using MedicCoin for transactions involving cannabis and how it solves banking-related issues faced by both dispensaries and customers.
To view the full publication, visit: http://mediccoin.blockchainnewssource.com/is-mediccoin-medic-the-best-solution-for-the-cannabis-industrys-banking-problems/
One of the issues with the current cannabis-related coins is that they are designed for a single use. This prevents them from being a long-term solution, because companies and customers of the cannabis industry will inevitably realize that a universally accepted crypto should be adopted to avoid the stigma and backlash against a crypto solely representing marijuana.
Another problem of single-use cryptos like PotCoin, DopeCoin, and CannabisCoin is that they will be battling for the same dispensaries. This means that people who hold, say, PotCoin will only be able to go to the dispensaries that accept this crypto. Perhaps you'd like to switch dispensaries in the future, but the new dispensary does not accept the type of crypto that your current dispensary uses. This means you're either forced to stay with your current dispensary, or you need to go through the hassle and fees that come with buying or exchanging for a new crypto.
Meanwhile, MedicCoin is executing an international adoption strategy for acceptance among all merchant types in the future, and it is already designed to be an easy and secure payment system for healthcare services. Combined with useful features like PrivateSend and InstantSend, MedicCoin is positioned to be a top choice for the cannabis industry.
About MedicCoin
MedicCoin (Crypto: MEDIC) is a blockchain-based crypto focused on promoting health and philanthropy throughout the world by rewarding individuals in various ways for being healthy as well as donating their unused computer power to Stanford University's Folding@home project. Initiatives currently underway will introduce MedicEMR, a free open-source EMR software integrating MedicCoin; MedicPhone, a telemedicine app that allows patients to see doctors remotely, integrates MedicEMR and provides MedicCoin as a payment option; and MedicWalk, a smartphone app that rewards individuals for staying active.
To learn more, visit: https://mediccoin.com
About Blockchain Relations
Blockchain Relations™ was launched as a division of The Global Precision Group (est. 2010) to help crypto-assets and blockchain projects achieve greater visibility through media connections and proven branding strategies. The core team leverages a unique blend of experience spanning media relations, investor relations, syndicated communications, marketing, crypto markets and community-building initiatives.
To learn more about Blockchain Relations, visit http://www.blockchainrelations.io
To learn more about the Blockchain Relations Brand Network and its growing number of blockchain-focused brands, visit http://www.blockchainrelationsbrandnetwork.com
Please see full terms of use and disclaimers on the Blockchain Relations website applicable to all content provided by Blockchain Relations, wherever published or re-published: http://www.blockchainrelations.io/disclaimer