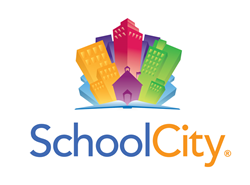 "The lead4ward heat maps in SchoolCity . . . allows our campuses to plan for interventions much earlier and for teachers to focus instruction on prerequisite skills that the students need to be successful." Christinia Wehde-Roddiger, Ed.D., Online Formative Assessment Manager at Houston ISD, TX
SANTA CLARA, Calif. (PRWEB) May 25, 2018
SchoolCity and lead4ward, LLC proudly announce a partnership to deliver lead4ward's most insightful report formats within the SchoolCity SUITE platform.
As part of this alliance, the SchoolCity and lead4ward common partner districts will have the powerful Texas-specific analytics and reporting all in one place. These important reports will include IQ Data Report, Quintile Report, Progress/Growth & Performance Matrix, TEKS Scaffold Report, and a Combination Report that brings together the Student Learning Report, Leadership Report Card, and Curriculum Heatmap. To improve data literacy and context, a unique Sources Report that provides descriptive information on the data selected for each report is provided.
Christinia Wehde-Roddiger, Ed.D., Online Formative Assessment Manager, Student Assessment at Houston Independent School District, Texas notes, "Our campuses like using the lead4ward heat maps in SchoolCity to identify and target areas where our students have historically struggled. It allows our campuses to plan for interventions much earlier and for teachers to focus instruction on prerequisite skills that the students need to be successful with current year standards. When we pair the heat maps with the frequency distribution charts, it allows our teachers to prioritize high value standards in their instructional planning process."
"Our lead4ward team is pleased to partner with SchoolCity to provide our most impactful data reports through their SUITE platform to our shared district partners." states Clee Upchurch, Chief Operating Officer with lead4ward, LLC.
Vaseem Anjum, President and CEO of SchoolCity, says "This exciting partnership came to us as part of the customization we prepared for Houston ISD. These reports will now be available to our shared districts across the state."
Districts that would like to learn more about the lead4ward reports in SchoolCity SUITE, please call 800-615-0254 or visit https://www.schoolcity.com/tx-solutions.
About SchoolCity
SchoolCity provides innovative personalized learning solutions for students by using assessment and analytics to drive the selection of resources that help students gain mastery of knowledge and skills necessary to attain college and career readiness. Integrating seamlessly within the K-12 ecosystem, SchoolCity delivers intuitive tools to help students and educators monitor progress and make data-driven decisions that improve educational outcomes. We proudly back our industry-leading product lineup with comprehensive customer care that engages users from district to classroom. For additional information, visit http://www.schoolcity.com.
About lead4ward
lead4ward makes a difference in the lives of students by helping educators focus their work, creating structures that give teachers and students a sense of hope and confidence, and supporting leaders with systems they can trust. We believe educators change the world one child at a time. Serving over 800 school districts, lead4ward is an essential partner in supporting the success of schools. lead4ward anticipates and integrates the changing needs of schools, maintaining a focus of professional learning, engaging instruction, and meaningful assessment.