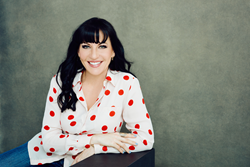 "The financial services industry is going through innovative disruption as big data evolves throughout the next decade." added Helms. "The need for a cloud-based system that truly consolidates vital financial data and streamlines client reporting is pivotal for economic prosperity."
TAMPA, Fla. (PRWEB) May 14, 2018
53 percent of companies are opting for big data analytics, with financial services companies being early adopters.1 To handle the influx of data and ill-informed decision-making, wealth managers must possess the ability to aggregate, reconcile and report on investment data from clients worldwide. Private Wealth Systems (PWS), a leading provider in global financial technology and data management, has aligned with JoTo PR to publicize the critical need for designing revolutionary technologies and tools to reshape how financial services are utilized for current and potential clients.
Karla Jo Helms, CEO, Chief Evangelist and Anti-PR Strategist for JoTo PR, commented that "The rise of big data is inevitable, and PWS is ahead of the curve on finding the proper solutions to handle precious financial data for clients that need it. Their emphasis on performance calculation and the scaling of data consolidation will motivate asset managers to make informed calculations for their financial futures."
Private Wealth Systems is a global financial technology and data management
company that provides multi-asset, multi-custodial, multi-currency portfolio management, performance calculation, and client reporting for wealth and asset managers. Their software provides the tools to empower wealth managers with information they need to oversee and preserve wealth for clients. Private Wealth Systems is poised to design transformative technologies and tools that will reshape the dynamics of the market and change how financial services are delivered, consumed and managed.
"The financial services industry is going through innovative disruption as big data evolves throughout the next decade." added Helms. "The need for a cloud-based system that truly consolidates vital financial data and streamlines client reporting is pivotal for economic prosperity."
JoTo PR has a history of sustainable PR services and results and demonstrates their prowess in delivering services to national and international organizations. The firm is a trailblazer in the PR industry, blending traditional PR expertise with disruptive digital media to harness the advantages of the current media landscape. JoTo PR specializes in the healthcare, finance and technology sectors, but has worked for a variety of industries and non-profits, using a proprietary process to consistently discover, convey and distribute to the press the newest news that's most valuable to its readers, viewers and listenership.
About JoTo PR:
After doing marketing research on a cross-section majority of 5,000 CEOs of fast-growth trajectory companies and finding out exactly how they used PR, how they measure it and how they wanted the PR industry to be different, PR veteran and innovator Karla Jo Helms created JoTo PR and established its entire business model on those research findings. Astute in recognizing industry changes since its launch in 2009, JoTo PR's team utilizes newly established patterns to create timely PR campaigns comprising both traditional and the latest proven media methods. This unique skill enables JoTo PR to continue to increase the market share and improve return on investment (ROI) for its clients, year after year—beating usual industry standards. Based in Tampa Bay, Florida, JoTo PR is an established international public relations agency. Today, all of JoTo PR's processes are streamlined PR services that have become the hallmark of the JoTo PR name. For more information, visit JoTo PR online at http://www.jotopr.com.
About Karla Jo Helms:
Karla Jo Helms is the Chief Evangelist and Anti-PR Strategist for JoTo PR.
Karla Jo learned firsthand how unforgiving business can be when millions of dollars are on the line—and how the control of public opinion often determines whether one company is happily chosen or another is brutally rejected.
Being an alumna of crisis management, Karla Jo has worked with litigation attorneys, private investigators and the media to help restore companies of goodwill back into the good graces of public opinion—Karla Jo operates on the ethic of getting it right the first time, not relying on second chances, and doing what it takes to excel.
Karla Jo has patterned her agency on the perfect balance of crisis management, entrepreneurial insight and proven public relations experience. Helms speaks globally on public relations, how the PR industry itself has lost its way and how, in the right hands, corporations can harness the power of PR to drive markets and impact market perception.
1. "53% Of Companies Are Adopting Big Data Analytics" Forbes, December 24, 2017.