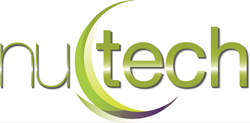 "This is a unique opportunity to help subsidize a growing and dynamic university, as well as two charitable organizations that need funding to continue servicing the communities they are involved in."
MIAMI (PRWEB) May 15, 2018
Locally owned Nutech Inc. announces that it will sponsor one of the largest college baseball promotions in the United States for Florida International University and local non-profit organizations. On May 19, at the FIU / RICE game there will be an opportunity for a $2 million payout to Florida International University and two local non-profits. This is a unique opportunity to help subsidize a growing and dynamic university, as well as two charitable organizations that need funding to continue servicing the communities they are involved in.
The two charities that were selected by a random drawing were Boys and Girls Club of Miami Dade and Branches. This promotion will be the vanguard for other promotions supporting college athletics, and local charities. Nutech views this as a platform to bring awareness to higher education and improving social wellbeing in the community.
About Boys and Girls Club of Miami-Dade
Boys & Girls Clubs of Miami-Dade has been serving youth in the community since 1940. What once was a single building and site for boys has grown to five clubs that service thousands of boys and girls year-round, providing programs in the areas of character and leadership development, educational enhancement, career preparation, health and life skills, cultural arts and sports, fitness and recreation. The club's staffing, initiatives and programs are designed to inspire and enable young people and provide them with the resources to succeed and share in the American Dream.
About Branches
Branches was established in 1973 as the urban and social justice agency of what is now the South East District of the United Methodist Church. Up until 1999, Branches focused on grassroots organizing, advocacy and working with community members who were disadvantaged and/or experiencing social injustice. During this period, Branches focused resources in the areas of social crisis, immigration, housing, hospice care and hurricane relief, among others. Since 2000, Branches has embarked on developing and implementing programs that address the root causes of poverty and address immediate and critical needs. Today, Branches' menu of services provides a continuum of support to community members to empower them to pursue life changing opportunities.
About Nutech
Nutech was established on the principles of providing state of the art technology solutions coupled with clear and measurable business objectives. Their strategic technology and business solutions always keep you, our customer and your customer's objectives as the main driver of all initiatives.
Nutech's service portfolio is comprised of organizational services, including business process improvement, program office development, technology implementation and management, organizational restructuring and change management, business continuity planning, and legacy environment transformation. Their services also include strategic and technical services, such as business and technology strategy planning, architecture and infrastructure services, business to technology alignment, application and integration development.
About FIU
As Miami's first and only public research university, offering bachelor's, master's, and doctoral degrees, FIU is worlds ahead in its service to the academic and local community. Designated as a top-tier research institution, FIU emphasizes research as a major component in the university's mission. The Herbert Wertheim College of Medicine and the School of Computing and Information Sciences' Discovery Lab, are just two of many colleges, schools, and centers that actively enhance the university's ability to set new standards through research initiatives.
For over four decades, FIU has positioned itself as one of South Florida's anchor institutions by solving some of the greatest challenges of our time and is dedicated to enriching the lives of the local and global community. With a student body of nearly 54,000, it is among the top 10 largest universities in the nation and has collectively graduated more than 200,000 alumni, 115,000 of whom live and work in South Florida.
To learn more about this promotion, please contact:
Frank Ortiz. CEO – Nutech Inc.
6100 Blue Lagoon Drive, Miami, FL, Suite 430
Office: (305) 203-0036
frank(at)nutechanswers.com