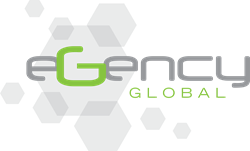 NFL Hall of Famer Roger Staubach, a partner in LST Marketing Texas states, "The combined expertise represented by this new agency will have an immediate impact on the esports landscape, and I'm excited that LST is a part of it."
DALLAS (PRWEB) May 14, 2018
The esports industry has grown exponentially over the past decade, providing lucrative marketing and investment opportunities for brands, properties, talent and esports teams alike. With the launch of eGency Global, LST Marketing Texas, LLC and The Trade Group, LLC will provide a comprehensive suite of services, solutions and strategic guidance for individuals and organizations looking to tap into the exploding esports market. Core services include:

For Brands: Comprehensive strategic marketing, influencer strategies, sponsorship, product placement, PR, consumer/fan engagement, talent sourcing and data analytics solutions.
For Event & Media Properties: Full-service event/activation production (from ideation to execution), design and fabrication, technology integration, logistics, interactive and AR experiences, budget planning and management, data analytics and reporting, fan acquisition and gamification, event marketing, PR, media buys and brand ambassador programs.
For Teams: One-stop shop for market research, event/activation production (from ideation to execution), talent representation, sponsorship acquisition and management, strategic marketing and influencer strategy, media buys, live streaming, as well as, fan/consumer engagement, content and programming.
The Trade Group and LST created eGency Global after realizing the immense synergies existing between the two organizations. A mutual colleague connected principals from the companies in early 2017. NFL Hall of Famer Roger Staubach, a partner in LST Marketing Texas states, "The combined expertise represented by this new agency will have an immediate impact on the esports landscape, and I'm excited that LST is a part of it."
The newly combined firm will be the most experienced esports agency in North America. Together, The Trade Group – a 32-year leader in the production of traditional events and brand activations, including an 11-year specialization in video gaming and 6 years in esports – and LST Marketing Texas – an expert in sponsorships, consumer activations and communications in the sports and entertainment spaces – can meet virtually every need related to esports events, properties, experiences, marketing, sponsorships and promotions.
"Our team of in-house experts have produced live events for the biggest players in the esports industry and executed sponsorships and activations with top brands, athletes and sports teams at every level. We have an entire team of esports experts at our disposal," says Chris Stone, President and Founder of The Trade Group and CEO of eGency Global.
"The Trade Group is, without question, the leader in esports production and live event activations at esports events. With over 10 years of experience in the esports space and having worked with some of the biggest events in this industry, we bring a knowledge and understanding that is second to none. Moreover, we are acutely aware of some of the more unique concerns from all perspectives, be it that of the agency, sponsor, attendee, game developer or tournament organizer themselves," states Neeshu Hajra, eGency Global Partner.
Adds Starke Taylor, CEO of LST Marketing Texas and President of eGency Global, "In recent years, more brands and talent have been asking us about esports and how to navigate the esports ecosystem. The eGency Global team addresses those needs by bringing unparalleled experience, knowledge and relationships to parties looking to get into esports. No other agency can match what LST and The Trade Group collectively bring to the table."
The eGency Global team is already in talks with players in the esports industry, as well as top brands, properties and talent. "In the very near future, we look forward to sharing more news about the exciting partnerships we have in the works. Stay tuned!" Stone says.
To learn how you or your organization can tap into opportunities in esports, please call 972-323-6354 to speak with an eGency Global esports expert today.
About eGency Global:
eGency Global is one of most experienced esports firms in North America, offering a full suite of services from event production, customer/fan engagement, sponsorship and talent marketing to data analytics, media and strategic marketing. eGency Global is the leading strategic partner in helping brands, event and media properties, and teams looking to navigate and capitalize on the rapidly expanding esports ecosystem.
About The Trade Group:
The Trade Group is an award winning, full-service event marketing and creative design firm, specializing in trade shows, esports events and activations, corporate events, brand activations, retail merchandising, commercial graphics and experiential solutions. Since 1986, our team of live event, design and engineering experts has helped thousands of clients amplify their brands and successfully navigate a wide range of events and experiences. Clients rely on The Trade Group for: event ideation, creation and production; esports expertise; exhibit design and fabrication; graphic design and production; strategic marketing solutions; technology integration and more.
About LST Marketing Texas, LLC:
LST Marketing guides leading brands through strategic consulting, experiential activations, live event production, sponsorship strategy, sports and entertainment platforms, communications and celebrity talent integration. Our talented team of professionals transforms client objectives into winning programs of all shapes and sizes.