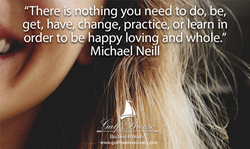 By employing the most advanced research and technology available in the field of addiction, recovery and rehabilitation, Gulf Breeze Recovery works every day to support and educate individuals as they make lasting, positive change in their lives. Barnett Gilmer, CEO
GULF BREEZE, Fla. (PRWEB) May 17, 2018
The United States has a peculiar and troubling history with addiction and how it responds to addiction. Since the early twentieth century, Americans have moved from one new fix-all drug to the next, in what appears to be an endless and ongoing cycle of addiction. This past shows us that instead of addressing the underlying causes of an addiction, we will simply trade one problem for another in time. Unless we engage with the underlying issues, we are likely to continue to see that same cycle continue into the future.
A recent article from Vice investigates this relationship between addiction and America's response to it and finds that the recent uptick in opioid and benzodiazepine use is part of a much older cycle with roots that are complicated and difficult to discern.
Their report highlights that America has a storied history with sedatives that dates back to 1920s. It goes on to show that once a drug has been found to be problematic, American culture usually finds a new replacement. The article also raises an appropriate and important question: Why do we always need some chemical fix?"
That is an excellent question and one that led to the development of the THRIVE® program at Gulf Breeze Recovery. This question is important for the nation as a whole to consider as well as individuals.
Gulf Breeze Recovery's alternative to the 12 steps is a different kind of drug rehabilitation and specializes in helping people recover from episodes of chronic relapse. Also, known as holistic rehabilitation, an alternate to the 12 steps is highly effective at helping individuals battling with chronic relapse find a path back to health and wellness.
By employing the most advanced research and technology available in the field of addiction, recovery and rehabilitation, Gulf Breeze Recovery works every day to support and educate individuals as they make lasting, positive change in their lives.
If you or a loved one are struggling with addiction and looking for a new path forward, contact Gulf Breeze Recovery. Their goal to help everyone return to the health and wellness that is available to us all.
About Gulf Breeze Recovery: Gulf Breeze Recovery is changing the future of addiction treatment with the THRIVE® program focused on overcoming chronic relapse. Gulf Breeze Recovery's THRIVE® program is designed for those who are looking for a drug and alcohol treatment program to produce a different and positive result. This alternative to the 12 step program allows you to drive beyond your addictions and promotes a new outlook on life. For more information about our program or to speak with an Addiction's expert, please call 855-973-3551 or contact us.