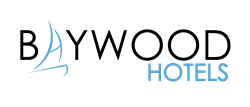 "We are preparing for exceptional growth over the next three year period and the new office space will allow us to continue to fulfill our promise to investors, associates, and most of all our guests by running an exceptional portfolio of hotels across all major brands."
COLUMBIA, Md. (PRWEB) May 21, 2018
Baywood Hotels, one of the nation's fastest growing management and development companies, announced it has moved into a new corporate office at 9130 Guilford Road in Columbia's River Corporate Park area to accommodate the company's continual growth, expanding from a little less than 8,000 square feet to 13,000 square feet at the new location.
"As we add properties, we continue to add experienced, focused, tireless corporate support to our field based teams and regional satellite offices throughout the U.S." said Rick Fenstemaker, Chief Operating Officer of Baywood Hotels. "We are preparing for exceptional growth over the next three year period and the new office space will allow us to continue to fulfill our promise to investors, associates, and most of all our guests by running an exceptional portfolio of hotels across all major brands."
The new space represents a continuation of the company's momentum, following the opening of its 103rd hotel in May 2018. The new headquarters will offer collaborative work spaces, three meeting rooms, usable outdoor space, and a multi-purpose room that will all foster engagement from the 60+ team members that will be working out of the office.
###
Established in 1975, Baywood Hotels, Inc. is a fast-growing hospitality management and development company, operating $1 billion in assets and employing over 3,000 associates nationwide. The company is headquartered in Columbia, MD and has regional offices in Denver, CO; Miami, FL; Rochester, NY, San Antonio, TX and Northern VA. In each of its regions, the private hotel ownership company is consistently recognized as an innovative leader in the hotel industry, focusing on product concept and development and the outstanding management of its assets. The focused vision, strong values and aggressive long-range strategy of Baywood Hotels has helped the company develop reputable and well-branded hotels in areas where Baywood has competitive expertise and partnerships. Baywood Hotels' portfolio includes well-known brands, such as Marriott, Hilton and InterContinental Hotels Group, as well as several independent brands. Contact us through Facebook or our website or connect with us on LinkedIn.