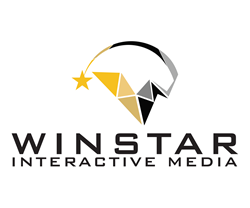 Technology has driven significant advancements within the digital media business, Winstar Interactive integrates technologies to offer a single point of contact in a multi-platform solution.
WEST PALM BEACH, Fla. (PRWEB) May 15, 2018
Winstar Interactive is excited to announce the launch of our NEW website! Most notably you'll find a refreshed logo and easier to navigate content representing the entire spectrum of media services and platform capabilities offered.
Winstar Interactive is an Omni-channel Marketing company providing "Best in Breed" digital technologies. Whether you are looking for a managed service solution or self-serve platform Winstar is at your service.
"Winstar has been servicing brands, agencies and business owners since 1996. Advancements in technology have enabled our industry and in particular our business to better service the marketing goals and objectives of our clients," says Dave Shamberger, President Winstar Interactive.
Offering a national team of digital media experts, Winstar delivers strategy and consultation services for any type of marketing challenge. Innovative targeting solutions, transparent media and measurable results are at the forefront of the Winstar portfolio. With extensive Mobile-First technology integrations Winstar offers a platform with the scale and data for any size digital marketing campaign.
Winstar media services include targeted mobile display, native display, native video, digital audio, connected/OTT TV, crm/database retargeting, social and custom rich media creative solutions.
A seasoned digital media team which works with clients across all categories of B2C and B2B. Whether you're a small business owner looking to break into digital marketing or a large corporate entity needing national media support Winstar delivers digital inventory and unique marketing solutions to assure your objectives are met. Through an advanced technology stack the Winstar platform is integrated with leading supply, dmp and fraud protection partners to assure they offer a complete one-stop solution to the hottest most advanced digital marketing products available.
Anyone looking for digital marketing solutions is encouraged to login to the new Winstar site to preview their solutions. Be sure to navigate into the company channel where you'll gain access to the regional representative locator. You will receive a response the same day if within business hours or within 24 hours if outside of business hours. Save time and resources by partnering with a single solution delivering direct access to all the best digital marketing tools you'll need.