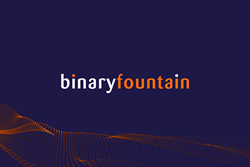 MCLEAN, Va. (PRWEB) May 14, 2018
WHAT:
Binary Fountain, the leading provider of patient feedback management solutions with one of the largest repositories of online patient reviews and surveys in the healthcare industry, and KureSmart Pain Management, a leading pain management practice offering personalized treatment solutions for patients dealing with pain, will co-present a webinar entitled, "Manage Online Reputation to Impact Revenue and Patient Experience."
According to a recent study conducted by Binary Fountain, 75 percent of healthcare consumers say online ratings and reviews influenced their decision when selecting a physician or provider. Knowing this, healthcare practices can no longer afford to sit on the sidelines and hope their online reputation is positive.
During this free webinar, hosted by Medical Group Management Association (MGMA), physician practices will learn the latest trends in online consumer behavior from Binary Fountain. Executives from KureSmart Pain Management will discuss how they manage online reviews and patient experience survey data to help increase their practice's revenue and patient loyalty.
The 60-minute webinar will provide healthcare organizations with the knowledge to:

Illustrate the importance of online reputation for medical practices
Leverage patient experience survey data to drive improvement initiatives
Explain techniques for online reputation management
WHEN & WHERE:
Webinar: Manage Online Reputation to Impact Revenue and Patient Experience
Wednesday, May 16, 2017; 1:00 p.m. – 2:00 p.m. EDT
More information and to register: https://www.mgma.com/events/manage-online-reputation-to-impact-revenue-and-pat
WHO:

Aaron Clifford, senior vice president of marketing, Binary Fountain
Britni Cullen, vice president of business operations, KureSmart Pain Management
Nick LaRosa, vice president of sales and marketing, KureSmart Pain Management
About Binary Fountain
Binary Fountain is the leading provider of patient feedback management solutions designed specifically for healthcare in a single cloud-based platform. Its patient experience platform is built on a proprietary healthcare-centric Natural Language Processing (NLP) engine that mines patient feedback from surveys, online ratings and review sites, social media, and other data sources to equip its customers with the actionable insights needed to improve patient satisfaction and loyalty, increase engagement and drive sustainable bottom-line results. Leading organizations, large and small, rely on Binary Fountain to understand the patient experience, drive comprehensive operational intelligence throughout the organization, and engage patients with innovative transparency and reputation management solutions. For more information, visit http://www.binaryfountain.com or follow on Twitter @binaryfountain.