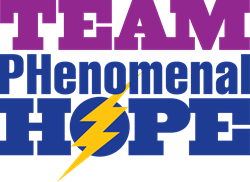 (PRWEB) May 15, 2018
Team PHenomenal Hope, a nonprofit dedicated to supporting people diagnosed with a rare condition known as pulmonary hypertension (PH), is combating the ongoing power outage crisis in Puerto Rico by providing patients with portable solar panels and battery packs.
In the fall of 2017, Hurricane Maria wreaked havoc on the island for thousands of families. As some were able to rebuild shortly after the storm, recovery was more difficult for those who have PH.
PH is a rare disease that causes high blood pressure in the arteries of the lungs. This puts unnecessary stress on the heart and lungs. There is currently no cure and can eventually be fatal.
Since power is still out for nearly 80% of the island, patients are unable to refrigerate their life-saving medications, charge their oxygen concentrators, or even make a phone call to their pharmacy or doctor.
Team PH founder and pulmonologist Dr. Patricia George is elated to offer support to patients in the isolated region.
"This area has been devastated by not just the immediate impact of Hurricane Maria but also by near complete loss of infrastructure, including power and communications networks," George said. "Team PH wanted to take action to provide some sort of help to patients still suffering from the aftermath."
Providing patients with portable solar panels and battery packs will allow these patients to stay in touch with loved ones, medical professionals, specialty pharmacy services, and important news and community resources.
The compatible external battery pack connects to the solar charger to store a day's worth of solar energy, then can be connected to smartphones or tablets to charge them through the evening - and it itself is portable, so it can travel with the owner.
"The local community is so excited to be able to support their PHriends in Puerto Rico - a group of volunteers and PH patients will be packing these items to be shipped to the patients of Puerto Rico at Elmhurst Hospital on Monday, May 21st from 4 p.m. until 10 p.m.," George said. "We hope this small contribution of providing these products assists patients in Puerto Rico through the current power crisis, and also ensuing hurricane seasons. The simple act of charging a cell phone, which most of us take for granted, could very well be what saves a PH patient's life in a situation like this."
Team PHenomenal Hope is a nonprofit organization based in Wisconsin. As a charity, Team PH seeks to raise awareness of PH, to fund medical research, and to implement programming that focuses on helping patients, including removing patients from isolation, building community, and providing hope.
For more information about Team PH, or to donate to the cause, visit http://teamphenomenalhope.org/.