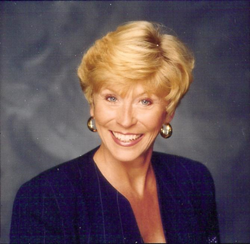 LAS VEGAS (PRWEB) May 15, 2018
Haute Residence welcomes acclaimed broker, Beth Rossum to its network of top real estate professionals. As a Haute Residence partner, Rossum exclusively represents the high-end market in Las Vegas, Nevada.
A corporate broker and owner of Rossum Realty Unlimited, Rossum boasts a 30-year career that, today, rests in the high echelons of the industry. She possesses in-depth knowledge and expertise that underline her unexcelled customer services.
A graduate of the University of Nebraska and with post graduate studies at Duke University, Rossum has put her business and life experiences to good use in serving her clientele. A two-time Gubernatorial appointee to the Nevada Real Estate Commission, she has the unique qualifications needed to insure the quality, professionalism and confidentiality her high-profile clients expect.
Rossum has turned Rossum Realty Unlimited into the foremost boutique real estate company in Nevada.
About Haute Residence:
Designed as a partnership-driven luxury real estate portal, Haute Residence connects its affluent readers with top real estate professionals, while offering the latest in real estate news, showcasing the world's most extraordinary residences on the market and sharing expert advice from its knowledgeable and experienced real estate partners.
The invitation-only luxury real estate network, which partners with just one agent in every market, unites a distinguished collective of leading real estate agents and brokers and highlights the most extravagant properties in leading markets around the globe for affluent buyers, sellers, and real estate enthusiasts.
HauteResidence.com has grown to be the number one news source for million-dollar listings, high-end residential developments, celebrity real estate, and more.
Access all of this information and more by visiting: http://www.hauteresidence.com