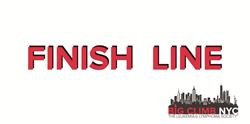 We want to support non-profits and charities as much as we can,"...."They do something great for this city and people need to know that."
NEW YORK (PRWEB) May 15, 2018
The Leukemia and Lymphoma Society (LLS) is the largest volunteer health agency in the world that is dedicated to researching, understanding, and curing blood cancers – particularly leukemia, lymphoma, and myeloma. LLS's fundraising efforts began in 1954. To date, they have raised over one billion dollars in their mission against blood cancers. Their fundraising efforts helped improve the quality of life for those suffering with leukemia, lymphoma and myeloma, as well as helped provide more insight into the recognition and treatment of these diseases.
Leukemia is a cancerous condition wherein the body's white blood cells are unable to fight infections. This condition can be cured via chemotherapy and/or bone marrow transplants, but this treatment is expensive and is not always fully effective. Lymphoma is cancer of the lymph nodes and can occur in two forms – Hodgkin and non-Hodgkin. Persons suffering with this terrible cancer can have swollen lymph nodes and can be susceptible to multiple rare and deadly infections. Myeloma is a cancer of the plasma cells. The plasma cells are malformed and grow unhindered. Anemia is a common effect of myeloma – a person can feel tired and lethargic. Bones can also become brittle as the cells that make the bones are affected.
LLS's mission is noble, but they can't do it alone. In April of 2018, LLS hosted its second annual Big Climb NYC fundraiser. The purpose of Big Climb NYC is to support LLS's mission in a creative way. From 8:00 A.M. to 11:00 A.M., nearly one hundred participants from around the globe successfully challenged the heights of one of New York City's most notable skyscrapers – 1515 Broadway. Located in the heart of Times Square, the monstrous skyscraper stands at over 700 feet above the ground. Those completing the challenge climbed up 53 flights of stairs to reach the top. The resilience of the participants served as an extension of the challenge that LLS faces to this day - eradicating blood cancers.
"An event as extraordinary as Big Climb NYC can't be kept silent," says Alex Khaimov, the business director of Printleaf, a New York City based company that provides charities, non-profit organizations and businesses with large format printing services all around the country. "Part of our sponsorship included providing LLS with double sided vinyl banner printing for their NYC event," continued Khaimov.
Printleaf's vinyl banners provided a significant amount of publicity for Big Climb NYC. The heavy-duty, 18oz, large 3' by 6' banners were also weather resistant. Undoubtedly, they were noticed by many passerby and likely prompted several donations. While data is not yet publicly available for the amount of money LLS raised through the Big Climb NYC event, a list of top donors is available on the event's website.
"We also sponsored the Chelsea Film Festival's annual event with a 24' by 8' backdrop the first year and two 8' by 8' backdrops the second year," said Khaimov. "Although there are lots of local businesses that need large format printing in NYC, we want to support non-profits and charities as much as we can," he continued. "They do something great for this city and people need to know that."