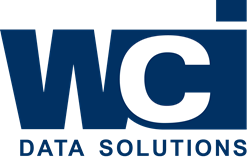 PLANO, Texas (PRWEB) May 15, 2018
WCI Data Solutions has been helping over one hundred children from Christie Elementary school in Plano, TX for the past 2 years enjoy healthy food over the weekend thanks to a program called Blessings in a Backpack. The national non-profit Blessings in a Backpack ensures elementary school children don't go hungry on the weekends by partnering with businesses in the community to provide food for the kids who qualify for the federally funded free and reduced meal program. As a result of Blessing in a Backpack there has been an increase in reading skills, school attendance, improved health and better test scores.
WCI is a leader in data strategy and consulting, but also believes that being a successful business starts with impacting the community. "WCI's overall mission is to serve others, deliver excellence and change lives, and the opportunity to work with Blessings in a Backpack is an extension of our goals" describes Marty Carney, CEO of WCI Data Solutions. "We believe that we are blessed as a company and wanted to find a way to truly make an impact in our city."
Hunger has a deep effect on a child's mental wellbeing and with the help Blessings in a Backpack the kids that may not have access to food over the weekend are able to fuel their bodies so they can come back ready to learn and participate in kid's activities at school. "WCI believes that no child should go hungry and we decided as a company that the organization Blessings in a Backpack directly aligned with our mission" explains Carney. "We're committed to championing for kids and fighting child hunger so that they can focus on the right things like their studies and achieve a healthier and more secure life."
Along with providing healthy food for the children of Christie Elementary, WCI has engaged in mentoring sessions with the students. This one on one engagement connects the children with a supportive adult role model that helps them build self-esteem and practical problem-solving skills in the classroom and at home. "We believe in planning for the future at WCI, we wanted to provide a gift to our community that would affect the futures of the people right here in our city" says Carney. "I'm proud of what we've been able to accomplish and happy to have served not only our clients, but the people closest to home."
About WCI Data Solutions:
Headquartered in Dallas, Texas, WCI Data Solutions has focused on providing clients with industry-leading data strategy since 1998. Their services apply the most effective and appropriate solutions to help organizations turn data into valuable business information. WCI also specializes in seeing through convoluted systems to make sense of data in a way that's best for the clients' business needs. By focusing on the leading vendors in data analytics, business intelligence and data management WCI ensures that the clients' business has access to the right plan to achieve the results that they want.
About Blessings in a Backpack
Blessings in a Backpack mobilizes communities, individuals and resources to provide food on the weekends for elementary school children across America who might otherwise go hungry.