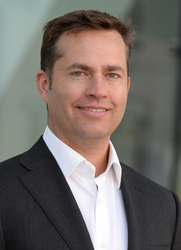 Ovation Fertility brings together the brightest scientific minds in reproductive medicine to focus on collaborative research
ORLANDO, Fla. (PRWEB) May 17, 2018
Ovation Fertility™ To Present New Fertility Research at American Association of Bioanalysts/College of Reproductive Biology Conference
Ovation Fertility, a national network of reproductive endocrinologists and scientific thought leaders, will present new fertility research at the 2018 AAB Education Conference and CRB Symposium in Orlando, Florida, on May 17-19. The three abstracts accepted for oral and poster presentations are the result of collaborative research involving nine scientists at Ovation Fertility's six IVF labs nationwide. In addition to these presentations, Ovation Fertility's Newport Beach IVF Laboratory Director Mitchel C. Schiewe, Ph.D., will present an invited lecture on May 19 on the topic of "Reproductive Tourism: Reproductive Exile or an Insemination Vacation."
Ovation Fertility is a silver sponsor of the event, which is hosted by the American Association of Bioanalysts in conjunction with the College of Reproductive Biology.
"Ovation Fertility brings together the brightest scientific minds in reproductive medicine to focus on collaborative research," says Nate Snyder, Ovation Fertility's cofounder and chief executive officer. "The primary mission of our national network of IVF labs, genetics labs and partner physician practices is to lower the cost of a live birth by innovating more efficient and effective fertility treatments. As one of the nation's largest providers of IVF lab services, we produce a high volume of data spanning embryology, andrology and genetics, making the Ovation Fertility research department one of the most prolific producers of scientific research in the fertility field."
New Fertility Research on IVF Cost, IVF Processes, Egg Freezing
In addition to Schiewe's presentation on reproductive tourism, the three abstracts accepted for presentation at the conference summarize new fertility research that has the potential to reduce the cost and improve the effectiveness of in vitro fertilization and associated procedures, such as egg freezing.

For more information about Ovation Fertility and its new fertility research, conference attendees can visit the company's booth in the conference's expo hall at the Rozen Plaza Hotel in Orlando.
About Ovation Fertility
Ovation Fertility is a national network of reproductive endocrinologists and scientific thought leaders focused on reducing the cost of a live birth through more efficient and effective fertility care. Ovation Fertility's IVF and genetics laboratories and affiliated practices work collaboratively to raise the bar with state-of-the-art, evidence-based fertility services that give hopeful parents the best chance of a successful pregnancy. Physicians partner with Ovation Fertility to offer their patients advanced preimplantation genetic testing for aneuploidy (PGT-A) and chromosomal structural rearrangements (PGT-SR). Ovation Fertility also provides donor eggs that come with the world's first euploid embryo guarantee, as well as secure frozen egg, embryo and sperm storage; consultative services to help IVF laboratories improve quality and performance; and fertility preservation programs that enable more women to freeze their eggs and build future families. Learn more about Ovation Fertility's vision of a world without infertility at http://www.OvationFertility.com.