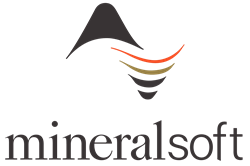 MineralSoft continues to lead the innovation of mineral management technology, and we are now leveraging that platform as part of our service lines to provide unprecedented results and cost-efficiency for our clients.
(PRWEB) May 17, 2018
MineralSoft, the leading developer of software for oil & gas investors, announces the launch of its professional services division, offering solutions to mineral and non-operated interest owners including full service asset management, GIS and land administration, A&D services, and audit & revenue recovery. The company has appointed Todd O'Neill, previously with Royalty Clearinghouse and Deloitte Consulting, as Vice President of Operations. Andreas Achleitner has also joined as Director of Land and Audit, where he applies an extensive background in law and finance to spearhead MineralSoft's land, A&D, and audit services.
MineralSoft is introducing a broad spectrum of accounting, land, and mineral management services targeting the needs of oil and gas investors and owners, with the goal of delivering more value to current clients while expanding the market for MineralSoft's best-in-class suite of solutions. These services include prospect evaluation, lease negotiation, land record management, ownership and division order verification, outsourced accounting, and full-service portfolio management.
"With the launch of our professional services division, MineralSoft gives oil & gas investors and owners the software and services they need to focus capital allocation to core differentiating functions rather than growing in-house back office capabilities," said MineralSoft's new Vice President of Operations, Todd O'Neill. "MineralSoft continues to lead the innovation of mineral management technology, and we are now leveraging that platform as part of our service lines to provide unprecedented results and cost-efficiency for our clients," O'Neill stated. He concluded, "We're committed to continuously growing both our technology platform and complementary services to provide oil & gas investors with the most optimal return on capital."
O'Neill was Vice President of Finance and Information Technology at Royalty Clearinghouse, a leading oil & gas investment fund, and was a manager for Deloitte Consulting where he led systems integration, information management, and IT strategy initiatives in multiple sectors. He earned a bachelor's degree in Management Information Systems from Duquesne University.
Further complementing its technology platform, MineralSoft now offers forensic audit and recovery services to ensure the timely payment of missing income. Oil & gas operating companies, who are responsible for drilling and maintaining wells, often share ownership and profits with multiple non-operating interest owners, including private equity firms, funds, family offices, institutions, and individuals. Due to complexities in production accounting, these oil & gas investors may receive underpayments on their oil & gas assets that often go undetected. MineralSoft's audit and revenue recovery solutions help investors identify missing income by automatically verifying production volumes reported on monthly check stubs, while also detecting missing wells, improper post-production deductions, and errors in ownership interest.
"When it comes to identifying underpayments or non-payments, we spot what others often miss," said Andreas Achleitner, MineralSoft's new Director of Land and Audit. "From our experience, most mineral owners estimate they lose as much as 8% of their oil & gas income due to underpayment on producing assets, which can add up to millions for large mineral and non-op portfolios." He continued, "MineralSoft's proprietary technology is a powerful tool for detecting missing revenue; however, many oil & gas investors lack the resources required to actually recover lost income, which is why we now offer a turnkey solution for spotting underpayments and recovering funds on behalf of our clients."
Prior to joining MineralSoft, Achleitner was General Counsel for a leading land and mineral ownership consultancy and was responsible for the recovery of millions of dollars of underpayments through negotiation and legal action. He earned a Juris Doctor and certification in natural resources law from Washburn University School of Law. Achleitner also holds an MBA from the University of Texas at Dallas and is a Certified Professional Landman.
MineralSoft has experienced rapid growth fueled by high demand for its mineral management software and is backed by a recent $4M Series A funding round. The company plans to double staff at its Austin headquarters to support continued software development and the new professional services division, including petroleum landmen, attorneys, accountants, and professionals.
About MineralSoft
MineralSoft is an Austin-based technology company focused on developing solutions to manage oil & gas investments. Launched in 2015, the company has seen rapid adoption of its cloud-based software by organizations who own minerals, royalties, and non-operated working interests in oil & gas assets. MineralSoft's technology and service offerings address the growing need for investors to manage large portfolios, track revenue, verify income, and identify new investment opportunities. Customers include financial institutions, private equity firms, family offices, funds, and oil & gas operators with non-op portfolios. Backed by top digital oilfield venture capital firms, MineralSoft has also formed strategic partnerships with leading oil & gas data providers Drillinginfo and Oildex. For more information, please visit http://www.mineralsoft.com