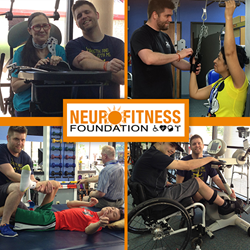 The Dual Cable Cross assists in building stability and coordination, helping to retrain the muscles of the body to work together, making it an invaluable rehabilitative device that will help countless people
DALLAS (PRWEB) May 18, 2018
The CEO and owner of national insurance provider ProVest Insurance Group, Jay Adkins, recently announced the launch of a north Texas charity drive to benefit individuals living with neurological disabilities. Donations and support generated from the drive will be forwarded to the Neuro Fitness Foundation, a Dallas area nonprofit that provides rehabilitative services, to allow the purchase of a Dual Cable Cross machine.
"The Dual Cable Cross assists in building stability and coordination, helping to retrain the muscles of the body to work together, making it an invaluable rehabilitative device that will help countless people," explained Adkins.
Additional efforts to gather support for the charity drive will include an invitation program to engage regional residents. Adkins has pledged to issue a $10 donation toward the purchase of the machine in the name of anyone referred into ProVest Insurance Group for a complimentary insurance quote at any time during the campaign.
For details on how to help raise support for the charity drive, readers are invited to follow this link: http://provestinsurance.com/rewards/.
About ProVest Insurance Group
ProVest Insurance Group's mission as a team is to provide the best insurance and financial services in the industry. Their number one job is to protect the current assets clients have worked so hard for, and to help them invest so they can retire with the right amount of money. ProVest's success is measured by customer satisfaction and the value they bring. The capable agents at ProVest can be easily reached at 1-855-298-7427.