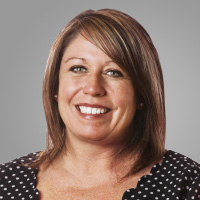 CHICAGO (PRWEB) May 17, 2018
Executive search, consulting and outsourced recruitment solutions firm TalentRISE today announced that Susan Hartz, formerly with Pontoon Solutions/Adecco and Aon Hewitt RPO/PeopleScout, has joined the firm.
"Today's ever-changing technology disruption coupled with vastly different, social media-influenced behaviors and expectations has heightened the need for more sophisticated sourcing and candidate engagement strategies," said Jason Krumwiede, TalentRISE Partner and FlexRPO Practice Leader. "Beyond her exceptional leadership and project delivery capabilities, Sue Hartz's candidate sourcing subject matter expertise further enhances our FlexRPO services platform."
Hartz brings more than 20 years of diverse recruitment experience in corporate talent acquisition, Managed Service Provider (MSP) and recruitment process outsourcing (RPO) environments. In her role with TalentRISE, she manages outsourced recruitment solution project teams and service delivery for enterprise clients to meet their critical business and talent needs at all levels of the organization.
Prior to joining the firm, Hartz held a number of management, sourcing and solution strategy, and project execution roles with major recruitment outsourcing providers, serving clients' talent needs across all functional areas within the healthcare, engineering and IT sectors. Most recently, she served as Director of Sourcing for Pontoon Solutions (RPO division of Adecco), providing strategic direction and oversight to a dedicated team of sourcers nationwide. Sue received her Associates degree in Early Childhood Education from the State University of New York (Cobleskill).
TalentRISE provides consultative, highly tailored recruitment solutions to meet an organization's most pressing talent challenges. Founded in Chicago in 2008 with a national network of specialized talent consultants, the firm serves clients in multiple industries and across all organizational levels from high-growth companies to leading global brands.