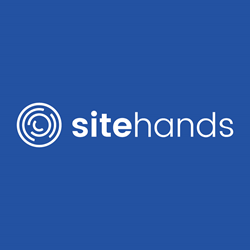 "We don't have a mission statement," said JP Rosato, Founder and CEO. "We have a mission - to redefine the IT field services market."
CHARLOTTE, N.C. (PRWEB) May 17, 2018
After being named one of the Queen City's Top-10 Tech Startups in 2017, Sitehands is at it again. Today the Charlotte-based technology company introduces OnDemand™, an exciting new entry point to their multi-sided marketplace for IT field services.
"We don't have a mission statement," said JP Rosato, Founder and CEO. "We have a mission - to redefine the IT field services market." Employees hear Rosato's creed echo through their 7th-floor workspace in Uptown on a daily basis. "Thousands of companies are in need of consistent, quality IT field service outcomes. Sitehands' OnDemand™ makes it easier than ever for those companies to access our certified group of IT field service technicians, globally, to get the outcomes they deserve."
Sitehands developed OnDemand™ to expand its rapidly growing services model. This initial launch strategically provides customers with a foundational catalog of IT field services. OnDemand's™ catalog of services will continually and rapidly evolve and diversify as the market expands. Using OnDemand™, businesses in need of IT field services work, whether planned or unplanned, can easily enroll and pay online in one frictionless step. The Sitehands Platform AI ensures the most qualified technicians, also known as Providers, do the work. The order is managed through the Sitehands Service Operations Center (SSOC) where a team of dedicated subject matter experts and program managers curate the outcome to customer service levels 24x7x365. Customers are assured that help is on the way, and the requisite work is being managed start to finish, directly through the Sitehands platform.
"Now, any time you need a person, in any location, to perform an IT field services task, Sitehands delivers," said Ash Evans, VP of Community Growth & Brand Development. "Our Sitehands Providers will also benefit as OnDemand™ makes it easier for them to grow their businesses, and our customers will be able to receive quality IT field service support within a few hours of enrolling."
Sitehands' OnDemand™ is built to serve the unplanned and short-term IT needs that you encounter every day. For larger projects and programs, click here to go live on the Sitehands Platform.
About Sitehands
Sitehands is a technology startup that believes in getting its hands dirty. Founded in 2016, Sitehands created the world's first multi-sided marketplace for IT field services, built to serve customers and technicians. The Sitehands Platform leverages the integration of technology and human skills to change how IT field services work gets done. To learn more about Sitehands, visit https://www.sitehands.com.