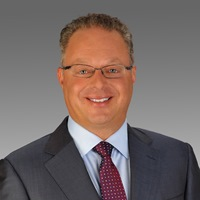 The GDPR is an extraterritorial law, and therefore, it may affect US-based companies, if those organizations meet the very broad definitions included in the GDPR.
SOUTHLAKE, Texas (PRWEB) May 18, 2018
Managing Partner Robert Scott will present "Scott & Scott, LLP to present "GDPR is Coming - Are You Ready? A Roadmap for Controllers" CLE* Webinar Wednesday May 23rd, 11:00 am - 12:00 pm CDT.
The General Data Protection Regulation ("GDPR") is looming. For Companies, the risks of non-compliance can range from up to €20 million to 4% of annual revenues. The goal of this webinar series is to go beyond simply explaining the GDPR and its requirements. This webinar is constructed in a way to do a deeper dive on specific topics relating to GDPR to equip any company with advanced knowledge, use cases, and legal requirements to be compliant before the May 25, 2018 deadline.
This webinar will teach you:

How and to what extent your business is affected by GDPR.
What new rights do data subjects have under GDPR, and how that affects your company.
What it means to be a "controller" or a "processer" under GDPR.
What types of data and services require compliance with GDPR.
What steps are necessary for controllers to meet their legal compliance before the May 2018 deadline.
Managing Partner Robert J. Scott, Scott & Scott, LLP, represents mid-market and large enterprise companies in software license transactions and disputes with major software publishers such as Adobe, IBM, Microsoft, Oracle and SAP. He has defended over 275 software audit matters initiated by software piracy trade groups such as the BSA and SIIA. He is counsel to some of the world's largest corporations on information technology matters including intellectual property licensing, risk management, data privacy,and outsourcing. He is a board member of the MSPAlliance.
TX and IL CLE approved, CA CLE Credit pending
If unable to attend, register anyway and you will receive a link to a copy of the recording.
For more information and to register: http://bit.ly/2KyvDfJ