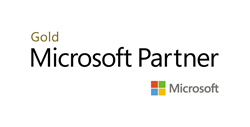 We are honored to earn a stamp of approval from one of the biggest and best companies in the world.
CHICAGO (PRWEB) May 21, 2018
Competency is awarded to the select few Microsoft Partners with a highly-successful track record of passing technology and sales assessments, receiving exceptional customer satisfaction, and achieving the highest degree of training and competency.
Upon receipt of the Gold certification, Jonathan Stypula, CEO and founder commented, "We are honored to earn this distinction. It's a testament to the hard work and dedication our team has displayed since our start in 2009; it's a stamp of approval from one of the biggest and best companies in the world. Becoming a Microsoft Gold Certified Partner not only instills immediate confidence for potential customers, it also comes along with tools and resources that will enable Dynamic Consulting to service our existing clients even better."
Previous to winning its latest, highest honor from the Microsoft Partner Network, Dynamic Consulting earned Silver Competency in Cloud Customer Relationship Management, Enterprise Resource Planning, and Cloud Platform.
About Dynamic Consulting:
Dynamic Consulting is a Chicago-based consulting firm that specializes in the integration, implementation, and training of Microsoft Dynamics software. With over 100 years of combined experience in Microsoft Dynamics implementation, Dynamic Consulting helps customers realize higher ROI, lower their total cost of ownership, and gain long term competitive advantages in their market.