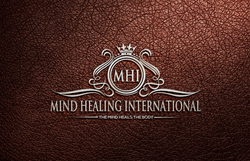 Your Mind Can Heal the Body
SAN DIEGO (PRWEB) May 21, 2018
The mind is your ally for alternative healing from illness and health challenges. M.H.I. was founded upon implementing science based and time proven methodology for alternative healing in addition to, or beyond medical intervention of illness. Mind Healing International is based in San Diego and currently includes locations in Las Vegas and Seattle, and is also established in Sydney, London and Paris.
World renown mind expert, trainer and speaker, Jim Lutes of the preeminent Lutes Int. established Mind Healing International following a series of life threatening health battles. He engaged self healing techiques to recover from serious illness. Upon implementing advanced hypnosis and subconscious mind techniques to himself in addition to medical care, doctors were amazed at his positive emotional state, and remarkable results from his self healing techniques. For decades scientific studies in various fields have established the fact that the mind is connected to and throughout the body. Use of mind and alternative therapy for overcoming illness is becoming more accepted among growing percentage of people around the world. Jim and appointed specialists at M.H.I. implement science based and time proven techniques to direct the mind to further engage the body to heal itself, as it is designed to do. This provides powerful and proven alternative self healing.
Jim Lutes - Renown Mind Expert, International Speaker, Advanced Hypnosis and Trainer
Lutes Int. - San Diego, Ca.
Mind Healing International - San Diego, Las Vegas, Seattle, Sydney, London and Paris
http://www.lutesinternational.com/mind-healing-international
Peak Potential Strategist, NLP expert and founder of Results Mastery Coaching, Greg Glander is the local director of Las Vegas location of M.H.I. and can be reached here: https://www.resultsmasterycoaching.com/mind-healing-int-las-vegas.html
https://www.resultsmasterycoaching.com/
https://www.linkedin.com/in/gregglander/