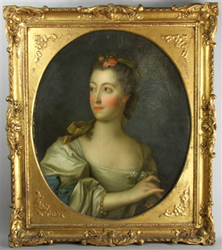 BEVERLY, Mass. (PRWEB) May 26, 2018
Kaminski Auctions will hold a Two-Day Auction June 2nd and June 3rd starting at 10:00 AM EST. Day One of the auction will feature an important stamp collection, plus coins, medals, and sports memorabilia.
This stamp collection consists of approximately 60 lots and is the entire lifetime collection of Anthony Frusciance, who specialized in Germany. There are many choice albums of both pre-World War I, WWII era, and post WWII, East, and West Germany, along with an extensive collection of contemporary German souvenir sheets. Most of the collection is mint never hinged. There is a wonderful collection of German Zeppelin's on covers and a nice album of German semi-postals and airmails.
Also, Bohemia, Gersey, Jersey, and Polish Occupation stamps, all in mint condition, never hinged. In two albums are 94 pieces of German wartime history featuring an extensive collection of Trieste, most purchased years ago from Joe Bush, with original invoices, including BOB collection with two albums, stock books on Joe Bush, pages with errors, revenues, fiscals, tax stamps, and regular issues.
Also included in the collection is a Trieste postal stationery lot with pristine compositions of rare and scarce items. Philatelic literature will include a complete set of 24 volumes of the German Postal Specialist, as well as 12 volumes of Detecting German Forgeries by Dr. Werner M. Bohne.
The baseball card and baseball memorabilia collection include such famous names as Mickey Mantle, Ted Williams, Jackie Robinson, Willie Mays, and Sandy Koufax, as well as collectors signed photos, baseballs, bats, gloves and much more.
The afternoon of June 2nd and 3rd will include a large selection of estate furniture, decorative art and fine art including one of the last Brian Coole works painted before his death, an original Paul Revere spoon and an impressive collection of Asian antiques.
Fine art on offer includes a H. Matisse signed, watercolor/pen and ink from 1946-47, titled , "2 women in my garden" from a Palm Beach estate and an important painting by the French Expressionist Bernard Buffet of a view of a city and bridge estimated at $10,000-$20,000.
A Jean-Marc Nattier (French, 1685-1766), portrait of a young woman, possibly a duchess, portrayed half-length in a white dress. It is an oil on canvas in a gilt frame and retains the original wax house of royalty seal and labeled on the stretcher '28F'. It is estimated at $20,000-$40,000. Other European paintings include an Abildgaard og Frilzsch (Danish), of cupids and flowers, labeled Prof. Nikolaj Abraham Abildgaard valued at $3,000-$5,000.
A Brian Coole, oil on board, titled 'Lovely Summer Morning over Boston', is of particular importance, as it is one of the last paintings he did prior to his death on Jan. 2, 2018. It is estimated at $9,000-$12,000. A C. Corot signed landscape and many more European paintings are represented in the sale.
Modern art in the sale is well represented with the top valued lot a L. Fontana signed, oil on canvas with nine holes, 1967 from the Italian Riccio collection. There is also a Joseph Stella, titled 'Haitian Sunrise', oil on masonite, an Alan Saret (American, b.1944), mixed media sculpture comprising black and colorless molded glass with pine straw from 1970 titled 'Sacred Forms', from the collection of Jan Cowles, and a Franz Kline (American, 1910-1962), pencil and charcoal on paper, circa 1945, titled 'Joe Moon', with provenance from the Alan Stone Gallery catalogue raisonne.
American artists in the sale include a George Luks, signed oil on canvas, titled Pegleg Pete. The lot includes an inscribed letter and original bill of sale and is valued at $15,000-$20,000. A Carl Schmidt, oil on canvas, titled the Navajo herder #06, When All is Peaceful is originally from the Biltmore Galleries in Scottsdale, Arizona. It is valued at $8,000-$12,000. A Mary Louise Snowden (American, b.1952), bronze sculpture titled 'Tectonic' editioned 17/7 with the Rodin Eberhard Foundry mark is valued at $8,000-$10,000
Asian antiques in the auction include an oil on canvas by the Chinese artist Shang Ding (Chinese, b.1954), titled 'Back to Home', dated 1995, and is estimated to bring 15,000-$20,000. There are several Chinese carved Tianhuang seals from an old New England collection, as well as an 18th-century Chinese carved square shaped seal of a recumbent mythical double-headed beast, on all four sides are inscriptions followed by a Qianlong poem. It is of the Jia Wu (year), with five seal script characters and is estimated at $6,000-$8,000.
A Chinese Ming Dynasty gilt bronze Manjusri (Wenshu Pusa) figure, with carved six-character mark, Da Ming Yongle Nian Shi from the 14th century and a pair of Chinese blue and white bowls decorated with plum flower tree pattern and three goats with the Da Qing Guangxu mark round out the Asian highlights in the sale.
Of great interest to American history collectors is a recent discovery from a Kaminski appraisal event. On offer is an original Paul Revere teaspoon signed 'PR' with the monogram MC, with provenance. It measures 4 ¼ inches in length and is estimated at $4,000-$6,000. Two vintage American flags discovered at the same appraisal event include a 13-star with hand-sewn stars, measuring 6 feet by 4 feet from 1843, (This flag flew over the home of Edmund H. Ryan, Newburyport, Mass) and a 46-star flag (July 1908-July 1912) with printed star field measuring 33 inches by 56 inches. There is also an original White House plate that was part of President Dwight D. Eisenhower's original dinner service, dated 1955, marked Castleton Studios with letter of provenance attached valued at $2,000-$3,000.
There is a large selection of American furniture in the auction including; an early 19th century Duncan Phyfe New York card table with lyre center section; an antique Queen Anne Chippendale burlwood desk, labeled Hideaway House Antiques; an 18th century Irish mahogany game table with paw feet; a North Carolina Hepplewhite mahogany and pine bow-front chest-on-chest; and a circa 1770 English Chippendale mahogany secretary/bookcase with a 1929 purchase record from the Dearman family of Heaton Norris, Cheshire, English; thence to the Coolidge family of Manchester, Massachusetts.
European decorative art includes an 18th/19th century Spanish Talavera majolica covered hand-painted urn with signature on an oval medallion with fancy bronze medallion handles valued at $7,000-$12,000 and an early 19th century German Meissen covered urn decorated with butterflies and birds measuring 23 inches by 12 inches.
There are also several Persian items included in the auction, of particular note is a pair of 19th century Persian Qajar opaline decanters and a pair of antique Persian Bohemian cut glass lamps in the Qajar-style.
Other items of interest include an antique cylinder music box in a fancy burlwood case inlaid with ebony and mother-of-pearl bells with beads and a matching table, and two antique regulator clocks from a Long Beach, California estate collection.
Preview hours will be held at the Kaminski Auction gallery, RT. 62, Beverly, Massachusetts, from 10:00 AM- 5:00 PM, Monday-Friday, May 28th-June 1st and day of auction beginning at 8:00 AM. Preview is open while the auction is live. For more information please go to http://www.kaminskiauctions.com and sign up to bid with KaminskiLIVE.