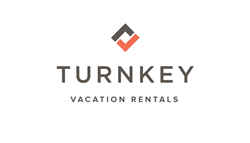 "The Austin community has been a big part of our success story, which is why the A-List Award means so much to us." - T.J. Clark, TurnKey Vacation Rentals co-founder and CEO
AUSTIN, Texas (PRWEB) May 29, 2018
TurnKey Vacation Rentals, a technology-driven, full-service property management company for premier vacation rental homes, was presented with the Greater Austin Chamber of Commerce's A-List Award in the Scale category, recognizing Austin-based companies that received funding above $20M or generated more than $25M in revenue since the company's founding. Previous winners of this award include Tiff's Treats, Drillinginfo and FloSports.
TurnKey received the award at the Chamber of Commerce's A-List Awards event on May 24, 2018. This marks the second time the TurnKey has been honored as an A-List winner, with the first being in 2014 in the Emerging category. The Chamber of Commerce received a total of 150 submissions for their A-List Awards this year.
"When we won this award in 2014, our company was in an entirely different place than it is now. We've doubled our growth every year since then and expanded into 55 markets across the U.S.," said T.J. Clark, TurnKey co-founder and CEO. "The Austin community has been a big part of our success story, which is why the A-List Award means so much to us."
Earlier this year, TurnKey secured $31 million in Series D funding to fuel the company's continued market expansion, development of new vacation rental technologies, and positioning as a leading vacation rental hospitality brand in the U.S. In the five years since its launch, TurnKey has grown to provide full-service property management to more than 3,500 premier vacation rental homes in top U.S. travel destinations.
"When T.J. and I were deciding where to establish TurnKey's headquarters, Austin stood out to us as a place with an excellent talent pool, leading entrepreneurial spirit, and strong support system," said John Banczak, TurnKey co-founder and Executive Chairman. "We're grateful every day that we chose to call Austin our home."
For more information on the Austin A-List, visit: - http://www.austinchamber.com/membership/events/alist
About TurnKey Vacation Rentals
TurnKey Vacation Rentals is a full-service vacation rental property management company for premier vacation rental homes in top U.S. travel destinations. As a leading vacation rental hospitality brand, TurnKey provides guests with the consistency and quality of a fine hotel experience, while optimizing the management, marketing and return on investment for vacation rental homeowners. Our proprietary smart home technology – digital smart locks, FieldSync housekeeping scheduler, HomeDroid tablet, noise decibel monitors and more – integrates with local, in-market teams to ensure extraordinary vacation rental experiences for every home, every stay, every time. TurnKey is based in Austin, Texas, and venture-backed by Adams Street Partners, Silverton Partners, Altos Ventures and institutional and angel investors. To learn more, visit TurnKey Vacation Rentals.