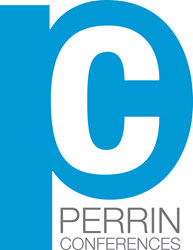 Wayne, PA (PRWEB) June 13, 2018
As the leading provider of joint plaintiff and defense national conferences and webinars, Perrin will deliver a comprehensive agenda assembled to provide the audience with information on environmental and construction issues.
The webinar will be presented by Wm. Chip D'Angelo, President, WCD Group, New York, NY and Anthony W. Polini, Jr., Vice President—Product Line Manager (Environmental Unit), Allied World Assurance Company, Philadelphia, PA
A wide variety of topics will be discussed including Identification of the Typical (and often overlooked) Environmental Risks in Construction, A Practical Commercial Risk Management Approach Before, During and After Construction, Coverage for Pollution Losses, and Understanding the Integration of Insurance Coverage, Contracts & Indemnity, Technical & Performance.
The webinar offers CLE accreditation for qualified candidates. For more information about the agenda and registration, please visit http://www.perrinconferences.com.
About Perrin Conferences
As the leading national provider of joint plaintiff/defendant litigation conferences, Perrin Conferences offers comprehensive and specialized continuing legal education (CE/CLE) in an atmosphere of learning, networking and sharing. The company's conferences attract influential leaders and foremost talent in the legal industry to discuss current topics in litigation through mock trials, presentations and webinars, setting the standard in professional litigation education and networking.
Contact:
Bethany Corio
Perrin Conferences
T. 610-220-1817
bcorio(at)perrinconferences(dot)com
http://www.perrinconferences.com