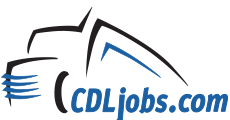 LISBON, Iowa (PRWEB) June 04, 2018
Human trafficking is a form of modern day slavery in which people are bought and sold for the sex industry or forced labor. It is a global crisis with an estimated 40 million trafficking victims worldwide. In the United States, human trafficking exists in all 50 states, with the number of victims estimated in the hundreds of thousands. Approximately 1/4 of all victims are children. Human trafficking is highly illegal, but it remains a thriving, multi-billion-dollar business.
Traffickers and their victims often cross paths with truckers at truck stops or along the highways, giving truckers a unique ability to help fight trafficking at a grassroots level. CDLjobs.com is proud to announce that it has joined forces with Truckers Against Trafficking at the Copper level of sponsorship.
About Truckers Against Trafficking
Truckers Against Trafficking is a 501(c)3 nonprofit dedicated to educating, empowering, and mobilizing members of the trucking industry against human trafficking. The organization recognizes that the industry as a whole, as well as individual truckers, are in a position to make a real difference.
The organization has three basic goals:

Partner with law enforcement and other government bodies to facilitate human trafficking investigations
Saturate the trucking industry with information on how to help
Marshal all available resources throughout its industry and its partners to combat human trafficking
Truckers Against Trafficking relies on corporate sponsorships to spread its message and mobilize resources against human trafficking. CDLjobs.com is proud to be part of the fight.
About CDLjobs.com
Founded in 1999, CDLjobs.com is a one-stop shop for truck drivers seeking job opportunities, news, resources, and information regarding the trucking industry. Drivers have no membership requirements and pay no fees. Those who are looking for just the right CDL job, from lease purchase opportunities to company driver positions, or are seeking the most reliable and up to date industry information, are invited to visit CDLjobs.com today.