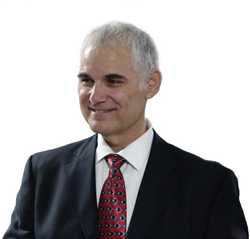 Self-Directed Gold IRAs are for those investors who really want to feel solid
ASHEVILLE, N.C. (PRWEB) July 30, 2018
With the Self-Directed IRA giving investors the freedom to go beyond the bounds of stocks and bonds for retirement investing, other options like gold have intrigued retirement investors for years. Recently, the American IRA blog explained the advantages of holding precious metals within Self-Directed Gold IRAs.
The post, available at http://www.AmericanIRA.com, explained why many investors turn to precious metals within a Self-Directed IRA to build their retirement nest egg. "In times of uncertainty," the post says, "gold has always been the ultimate safe harbor."
That certainty leads many Self-Directed IRA investors to consider going beyond stocks and bonds in their search for stability for their retirement portfolio. The IRS allows a wide range of approved investments within a Self-Directed IRA, which is why Self-Directed Gold IRAs are possible. The argument in favor of previous metals is that they tend to hold on to their value even in the face of rapid inflation or trouble in the stock market. A portfolio that includes both gold and silver can add to its stability.
"Self-Directed Gold IRAs are for those investors who really want to feel solid," said Jim Hitt, CEO of American IRA. "This is not an investment for someone looking to make a quick buck. Instead, it is an investment that says an investor is making long-term stability a priority. With precious metals in a Self-Directed IRA, it is possible to feel certain about your wealth even in uncertain economic times. And you never know when another crash will come."
The article also explored the regulations that govern the rules of Self-Directed Gold IRAs. For example, those holding gold within a Self-Directed IRA will be expected to hold approved gold/silver products rather than putting in anything they might have found in the jewelry case.
For more information about Self-Directed Gold IRAs, or to schedule a free consultation, contact American IRA at 866-7500-IRA or visit http://www.AmericanIRA.com.
"About:
American IRA, LLC was established in 2004 by Jim Hitt, CEO in Asheville, NC.
The mission of American IRA is to provide the highest level of customer service in the self-directed retirement industry. Jim Hitt and his team have grown the company to over $400 million in assets under administration by educating the public that their Self-Directed IRA account can invest in a variety of assets such as real estate, private lending, limited liability companies, precious metals and much more.
As a Self-Directed IRA administrator, they are a neutral third party. They do not make any recommendations to any person or entity associated with investments of any type (including financial representatives, investment promoters or companies, or employees, agents or representatives associated with these firms). They are not responsible for and are not bound by any statements, representations, warranties or agreements made by any such person or entity and do not provide any recommendation on the quality profitability or reputability of any investment, individual or company. The term "they" refers to American IRA, located in Asheville and Charlotte, NC."