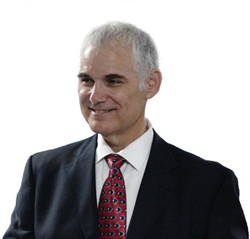 Self-Directed Roth IRAs are some of the most popular accounts out there
ASHEVILLE, NC. (PRWEB) August 01, 2018
Because the Self-Directed Roth IRA affords many investors the unique opportunity to grow their retirement investments tax-free, it is an extremely popular tool across the nation. Investors can choose their own investments to keep within a Self-Directed Roth IRA. But when it comes to understanding how income thresholds work, many people are left confused.
That is why American IRA, based in Asheville, NC, recently released a comprehensive guide to understanding these Self-Directed Roth IRA income thresholds at their website, http://www.AmericanIRA.com. This post, aimed at those considering a Self-Directed Roth IRA for their own retirement needs, explains what kinds of income are required to make the normal contributions to a Roth IRA. This information enables investors to get a sense of whether a Self-Directed Roth IRA might be the right choice for their particular retirement strategy.
"Self-Directed Roth IRAs are some of the most popular accounts out there," said Jim Hitt, American IRA CEO. "Not only do they make for tax-free growth, but with Self-Directed Roth IRAs, you pay taxes upfront. That can lead to a tremendous amount of savings, which means that people will get to enjoy a tremendous amount of their compounded returns over the years. Self-directing a Roth IRA is much more powerful, because it puts the power to invest back in the holder's hands."
But Jim Hitt also notes that the income thresholds can throw a wrench in retirement plans, especially for those investors who have yet to research what those thresholds might be.
"As with any of these accounts, there are limits and thresholds to think about," said Jim Hitt. "It is not that these are particularly prohibitive—but if you want to be a mindful investor and really take your time and do research about what option might be best for you, it helps to know about these. That is why we released this comprehensive guide."
For more information about Self-Directed IRAs, or to schedule a free consultation, contact American IRA at 866-7500-IRA or visit http://www.AmericanIRA.com.
"About:
American IRA, LLC was established in 2004 by Jim Hitt, CEO in Asheville, NC.
The mission of American IRA is to provide the highest level of customer service in the self-directed retirement industry. Jim Hitt and his team have grown the company to over $400 million in assets under administration by educating the public that their Self-Directed IRA account can invest in a variety of assets such as real estate, private lending, limited liability companies, precious metals and much more.
As a Self-Directed IRA administrator, they are a neutral third party. They do not make any recommendations to any person or entity associated with investments of any type (including financial representatives, investment promoters or companies, or employees, agents or representatives associated with these firms). They are not responsible for and are not bound by any statements, representations, warranties or agreements made by any such person or entity and do not provide any recommendation on the quality profitability or reputability of any investment, individual or company. The term "they" refers to American IRA, located in Asheville and Charlotte, NC."