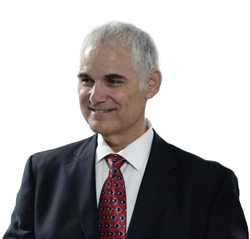 People who save money need to know about the different types of accounts available
CHARLOTTE, N.C. (PRWEB) July 23, 2018
The concept of utilizing a 401(K) for retirement purposes is not lost on most Americans, who understand that putting money aside in a retirement account can lead to major returns down the road. But fewer investors know about the Self-Directed Solo 401(K), a powerful type of retirement account specifically for self-employed investors without employees.
The Self-Directed Solo 401(K) is a one-participant retirement program in which investors can take control over their own financial destiny, explains a recent post at http://www.AmericanIRA.com. This article explains how individual investors can take advantage of large contribution limits—much larger than contribution limits for Self-Directed Traditional IRAs or Self-Directed Roth IRAs—which can lessen an individual's tax burden and help build substantial amounts of retirement investment wealth.
"People who save money need to know about the different types of accounts available," explains Jim Hitt, CEO of American IRA. "There is a lot of wealth at stake here, even for single investors like those who might be interested in a Self-Directed Solo 401(K). By utilizing these tax protections as they were intended to be utilized, investors can avoid paying more taxes than they have to in ways specifically outlined by the IRS."
The nature of a Self-Directed Solo 401(K) means that it will only be available to certain individuals. For example, someone putting together a large 401(K) plan with many participants would not be able to use Self-Directed Solo 401(K)s, but rather those 401(K) account types designed for large amounts of people. The difference in these one-participant plans is that they are designed specifically for individuals running businesses like sole proprietorships.
"The Self-Directed Solo 401(K) is one of those hidden gems out there that more people should know about in order to maximize their retirement savings and minimize their tax burden," said Jim Hitt. "That is why we work so hard at American IRA to create articles like these that get the word out."
For more information about Self-Directed IRAs, or to schedule a free consultation, contact American IRA at 866-7500-IRA or visit http://www.AmericanIRA.com.
"About:
American IRA, LLC was established in 2004 by Jim Hitt, CEO in Asheville, NC.
The mission of American IRA is to provide the highest level of customer service in the self-directed retirement industry. Jim Hitt and his team have grown the company to over $400 million in assets under administration by educating the public that their Self-Directed IRA account can invest in a variety of assets such as real estate, private lending, limited liability companies, precious metals and much more.
As a Self-Directed IRA administrator, they are a neutral third party. They do not make any recommendations to any person or entity associated with investments of any type (including financial representatives, investment promoters or companies, or employees, agents or representatives associated with these firms). They are not responsible for and are not bound by any statements, representations, warranties or agreements made by any such person or entity and do not provide any recommendation on the quality profitability or reputability of any investment, individual or company. The term "they" refers to American IRA, located in Asheville and Charlotte, NC."