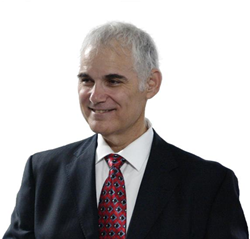 Real estate is a great way for investors to realize a lot of potential value.
ASHEVILLE, N.C. (PRWEB) July 28, 2018
The Self-Directed Real Estate IRA can be a powerful tool for creating an extraordinary amount of wealth for retirement. But as American IRA noted in at a recent article at its blog (http://www.AmericanIRA.com), the advantages of these accounts are not possible without paying attention to the rules and regulations that govern them.
In the article, American IRA went into detail in explaining there are more than tax laws that govern the Self-Directed Real Estate IRA—investors also must pay attention to landlord-tenants laws. And because these laws can vary by jurisdiction, understanding these laws can require a heavy amount of research or help from someone knowledgeable about the issues.
"Real estate is a great way for investors to realize a lot of potential value," said Jim Hitt, CEO of American IRA. "People who successfully invest in real estate can build lots of assets over relatively short periods of time, which provide retirement returns that have to be seen to be believed. But it is just as important to make sure that no one investing in real property shirks their duties as landlords. That is why it is important for those who hold real estate within a Self-Directed IRA to make sure that they work with an experienced property manager who knows the laws."
Working with a property manager with a Self-Directed Real Estate IRA is required, as it ensures that the property itself is considered separate from the holder's personal holdings. Because the real estate is held within the Self-Directed IRA, it is expected that the owner of the property does not make use of them for personal reasons, such as living in the property.
"Real estate is a powerful tool," said Jim Hitt. "And like any powerful tool, it can work against you if you use it wrong. The key is knowing your limits and talking to the right people—the people who understand the rules and regulations that will shape your role as a retirement investor and someone who holds a Self-Directed Real Estate IRA."
For more information about Self-Directed IRAs, or to schedule a free consultation, contact American IRA at 866-7500-IRA or visit http://www.AmericanIRA.com.
"About:
American IRA, LLC was established in 2004 by Jim Hitt, CEO in Asheville, NC.
The mission of American IRA is to provide the highest level of customer service in the self-directed retirement industry. Jim Hitt and his team have grown the company to over $400 million in assets under administration by educating the public that their Self-Directed IRA account can invest in a variety of assets such as real estate, private lending, limited liability companies, precious metals and much more.
As a Self-Directed IRA administrator, they are a neutral third party. They do not make any recommendations to any person or entity associated with investments of any type (including financial representatives, investment promoters or companies, or employees, agents or representatives associated with these firms). They are not responsible for and are not bound by any statements, representations, warranties or agreements made by any such person or entity and do not provide any recommendation on the quality profitability or reputability of any investment, individual or company. The term "they" refers to American IRA, located in Asheville and Charlotte, NC."