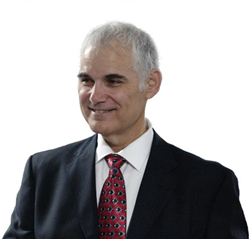 No matter how you choose to look at gold—investment or insurance—it should be part of your portfolio in a Self-Directed Gold IRA
CHARLOTTE, NC (PRWEB) July 21, 2018
Is gold an investment? Many financial gurus might say it is not, but rather that gold is a form of money. For many investors, holding on to this precious metal is not always about returns—but rather, holding on to the value already built up over time, especially in times of financial crisis. Recently, at the American IRA blog, CEO Jim Hitt explained why investors should think about Self-Directed Gold IRAs—and how investors can make such an arrangement work for their long-term future.
"No matter how you choose to look at gold—investment or insurance—it should be part of your portfolio in a Self-Directed Gold IRA," Jim Hitt wrote in the post. These hard assets, Jim Hitt argued, help protect against inflation. Ever since the dollar moved off the gold standard, the U.S. dollar has lost tremendous value in relation to gold, the price of which has increased over time.
Some investors see gold in strictly "returns" terms, which means that stocks and bonds have higher returns to offer. But in times of financial crisis, this can be problematic. Those who hedge against the market with an amount of gold or other precious metals like silver in their portfolio can even see their portfolio go up in times of crisis. This is not a guarantee, but it is an added level of security for those who need a stable portfolio.
"Not everyone is looking for maximum growth," said Jim Hitt. "And while precious metals do offer opportunities for growth relative to the market in some cases, the ideal Self-Directed Gold IRA is also used as a hedge. It is a way to stabilize one's portfolio and not worry so much about what the market is doing on any given day. This, in turn, helps investors develop a thicker skin when it comes to individual market turns, which helps them think about their money on a strategic, long-term basis."
For more information on the Self-Directed Gold IRA, visit http://www.AmericanIRA.com to read the article or call 866-7500-IRA.
"About:
American IRA, LLC was established in 2004 by Jim Hitt, CEO in Asheville, NC.
The mission of American IRA is to provide the highest level of customer service in the self-directed retirement industry. Jim Hitt and his team have grown the company to over $400 million in assets under administration by educating the public that their Self-Directed IRA account can invest in a variety of assets such as real estate, private lending, limited liability companies, precious metals and much more.
As a Self-Directed IRA administrator, they are a neutral third party. They do not make any recommendations to any person or entity associated with investments of any type (including financial representatives, investment promoters or companies, or employees, agents or representatives associated with these firms). They are not responsible for and are not bound by any statements, representations, warranties or agreements made by any such person or entity and do not provide any recommendation on the quality profitability or reputability of any investment, individual or company. The term "they" refers to American IRA, located in Asheville and Charlotte, NC."