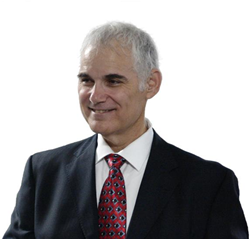 Holding private stock not only helps an individual diversify their overall portfolio but helps them build a long-term retirement nest egg
ASHEVILLE, N.C. (PRWEB) July 20, 2018
The concept of holding stock in a Self-Directed IRA—or any IRA for that matter—is not new to most investors. Stocks, funds, and bonds are the "typical" investments in which many Americans place their trust for a secure retirement. However, there is one alternative available to those who want to diversify out of the public stock market while still maintaining the same style of ownership—the private stock asset.
Private stock is simply stock held in a private company—that is, a company not available for trade on stock exchanges. Many investors are drawn toward private stock because they offer massive opportunities for growth, especially since these investments are not typically available for anyone but ground-floor investors. These investors stand to make the highest potential returns if the company grows.
Holding these kinds of assets within a Self-Directed IRA can be highly advantageous thanks to the tax protections afforded by the IRS. With the IRS allowing the holding of private company stock within a Self-Directed IRA, an individual investor can then use that private stock with the protections that come with individual retirement accounts.
"When people think about Self-Directed IRAs, they typically think about these out-there investment ideas," said Jim Hitt. "But that is really not the case. In some cases, Self-Direction can be a useful way of protection significant assets gained through highly beneficial private equity investments. Holding private stock not only helps an individual diversify their overall portfolio but helps them build a long-term retirement nest egg that will not be so susceptible to losing value thanks to tax losses. The Self-Directed IRA is a powerful tool for those who understand how to use it properly and within the rules and regulations already established."
Private stock can include risks, but the same is true of public stock—and essentially any investment. Private stock can also be highly rewarding, which is why so many turn to the Self-Directed IRA to build a private stock portfolio. For more information about Self-Directed IRAs, or to schedule a free consultation, contact American IRA at 866-7500-IRA or visit http://www.AmericanIRA.com.
"About:
American IRA, LLC was established in 2004 by Jim Hitt, CEO in Asheville, NC.
The mission of American IRA is to provide the highest level of customer service in the self-directed retirement industry. Jim Hitt and his team have grown the company to over $400 million in assets under administration by educating the public that their Self-Directed IRA account can invest in a variety of assets such as real estate, private lending, limited liability companies, precious metals and much more.
As a Self-Directed IRA administrator, they are a neutral third party. They do not make any recommendations to any person or entity associated with investments of any type (including financial representatives, investment promoters or companies, or employees, agents or representatives associated with these firms). They are not responsible for and are not bound by any statements, representations, warranties or agreements made by any such person or entity and do not provide any recommendation on the quality profitability or reputability of any investment, individual or company. The term "they" refers to American IRA, located in Asheville and Charlotte, NC."