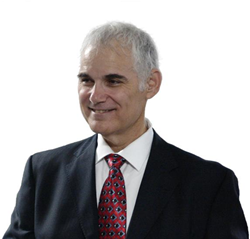 The sooner you start establishing interest for yourself, the sooner you can take advantage of the massive compounding that occurs over time
ASHEVILLE, N.C. (PRWEB) July 18, 2018
Americans are not saving enough for retirement. As a recent blog post at http://www.AmericanIRA.com pointed out, Northwestern Mutual's recent study found that about 80% of Americans are worried about their retirement security. According to the American IRA post, these statistics may be a symptom of outdated thoughts on retirement. Self-Directed IRAs may be one solution for inspiring more people to take hold of their financial destiny.
A Self-Directed IRA is a retirement account in which the holder can make the chief decisions regarding finances and investments. For example, someone holding a Self-Directed IRA can choose to hold precious metals in that Self-Directed IRA, as opposed to picking from the limited offerings in a company-specific IRA plan. This gives the average investor a greater deal of control over their future financial security, potentially inspiring more savings and investment down the line.
Jim Hitt, CEO of American IRA, points out that more people need to be engaged in retirement savings. "Saving early is a big key," notes Jim Hitt. "The sooner you start establishing interest for yourself, the sooner you can take advantage of the massive compounding that occurs over time. The longer you wait, the more likely it is that you will have to put even more money aside to make up for lost time."
But there are other ways to utilize a Self-Directed IRA to save more for retirement, according to the post. For example, starting a Self-Directed IRA can maximize the tax-advantaged accounts an investor has available to them, which in turns means that the individual investor gets to keep more of their nest egg as a result of their strategy.
"The Self-Directed IRA is not there so people can simply put more money aside," says Jim Hitt. "It is actually a great way to protect the growth you already have. That is why it is so important to understand the different retirement options you have available to you."
For more information about Self-Directed IRAs, or to schedule a free consultation, contact American IRA at 866-7500-IRA or visit http://www.AmericanIRA.com.
About:
American IRA, LLC was established in 2004 by Jim Hitt, CEO in Asheville, NC.
The mission of American IRA is to provide the highest level of customer service in the self-directed retirement industry. Jim Hitt and his team have grown the company to over $400 million in assets under administration by educating the public that their Self-Directed IRA account can invest in a variety of assets such as real estate, private lending, limited liability companies, precious metals and much more.
As a Self-Directed IRA administrator, they are a neutral third party. They do not make any recommendations to any person or entity associated with investments of any type (including financial representatives, investment promoters or companies, or employees, agents or representatives associated with these firms). They are not responsible for and are not bound by any statements, representations, warranties or agreements made by any such person or entity and do not provide any recommendation on the quality profitability or reputability of any investment, individual or company. The term "they" refers to American IRA, located in Asheville and Charlotte, NC.