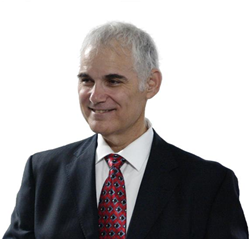 Real estate has always been a favorite tool for those looking to build wealth
ASHEVILLE, N.C. (PRWEB) August 03, 2018
Investing in a Self-Directed IRA is a strong tool for those retirement investors looking to grab hold of their financial destiny. But the freedoms of the Self-Directed IRA also introduce the interesting possibility of investing in real estate to build retirement wealth. For that reason, argues a recent post at American IRA's blog, realtors should know about the Self-Directed IRA and its potential role in investing in real estate.
Because the Self-Directed IRA can be very robust when it comes to investing in real estate, realtors can gain access to an entirely new group of people who may be interested in investment real estate. Although the Self-Directed IRA does not allow an investor to live in the real estate in which they have invested, it does open up the possibility that those who otherwise would not consider investment real estate could do so through the use of non-recourse loans.
"Real estate has always been a favorite tool for those looking to build wealth," said Jim Hitt, CEO of American IRA. "But it is important that realtors know that, as well. There is a whole segment of investors who are looking for real estate not necessarily for their own use, but for use in their retirement portfolio. That can stimulate a lot of investment activity, which is why realtors should not only know about this possibility but be open to the idea that there is a significant market segment out there just waiting to meet the right realtor."
In the post at http://www.AmericanIRA.com, the Self-Directed IRA administration firm explains how this can be relevant information for realtors who are looking to sell certain types of properties—particularly investment properties. Because someone holding real estate in a Self-Directed IRA cannot then live in that same property, a realtor can know which properties are ideally suited for those investing through a Self-Directed IRA.
For more information about Self-Directed IRAs, or to schedule a free consultation, contact American IRA at 866-7500-IRA or visit http://www.AmericanIRA.com.
"About:
American IRA, LLC was established in 2004 by Jim Hitt, CEO in Asheville, NC.
The mission of American IRA is to provide the highest level of customer service in the self-directed retirement industry. Jim Hitt and his team have grown the company to over $400 million in assets under administration by educating the public that their Self-Directed IRA account can invest in a variety of assets such as real estate, private lending, limited liability companies, precious metals and much more.
As a Self-Directed IRA administrator, they are a neutral third party. They do not make any recommendations to any person or entity associated with investments of any type (including financial representatives, investment promoters or companies, or employees, agents or representatives associated with these firms). They are not responsible for and are not bound by any statements, representations, warranties or agreements made by any such person or entity and do not provide any recommendation on the quality profitability or reputability of any investment, individual or company. The term "they" refers to American IRA, located in Asheville and Charlotte, NC."