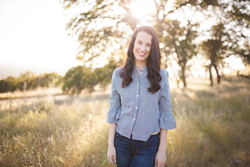 I want to talk about the words used when we are feeling strong, and the words used when we think all is lost. I aim to reveal the beauty in the journey to healing, and I believe that includes diving into our pain. There may also be some words about my cats and my fondness of chips.
FOLSOM, Calif. (PRWEB) June 10, 2018
Sacramento-based yogi, Natalie Martinez launches a blog to create a virtual space for rejuvenation body, soul, and spirit.
Dedicated to all things evolved, a new blog from writer and yoga teacher, Natalie Martinez launches to quantify flexibility, courage, soul, and breadth heart. Created for seekers, the new website is a digital age hub for both creativity and yoga. YogiNatalie.com is a place where one can feel inspired to write their story, catch a local yoga class, or schedule a private session all from one platform. Personifying wellness from the inside out, the site makes wholeness approachable. How so? By very realistically applying the idea that connectedness can bolster healing through self-expression and a good yoga practice.
Inspiring readers with her wit, wisdom, and poetry, Natalie not only offers to teach yoga, but she also gives her readership a place to unwind. She regularly holds The Write Experience whereby meditation, breath work, and writing prompts help attendees to unearth their true self. Suited for any group experience, this workshop can be tailored to an event, theme, or specific healing need.
Poised to deliver weekly Power Vinyasa yoga classes in Sacramento, Folsom, and El Dorado Hills, Natalie Martinez is also available through YogiNatalie.com for private or group sessions. Tailored class experiences cover a beginner's series, strength and flexibility, and personal transformation through yoga and creativity. The yogi also has assisted and co-led Breathless Yoga teacher training.
Natalie will appear at the Evolve event at Zuda Yoga Folsom on October 22nd. The event will focus on the Seven Universal Truths of Yoga. These truths will highlight the evaluation and organization of one's life to help prioritize and experience every good thing life has to offer. Then, from June 16th to the 24th, Natalie Martinez will host Breathless Yoga Teacher Training Week Two from 10 am to 8 pm at Radiant Yoga.
For more information about upcoming events visit https://www.yoginatalie.com/events/.
About YogiNatalie.com:
YogiNatalie.com is a website that highlights the work of writer and yoga teacher, Natalie Martinez. She is based in Sacramento, California and teaches at Zuda Yoga Folsom, Radiant Yoga El Dorado Hills, and Edge Studios Sacramento.
Contact:
Natalie
Writer/Yoga Teacher, YogiNatalie.com
info@yoginatalie.com
Website:
https://www.YogiNatalie.com
Take one of Natalie's Yoga classes:
https://www.yoginatalie.com/yoga-classes
Social Media:
https://www.facebook.com/yoginataliemartinez
https://www.instagram.com/yoginan/
https://www.pinterest.com/hulanan/
https://twitter.com/YogiNatalie
https://www.yogaalliance.org/TeacherPublicProfile?tid=176379