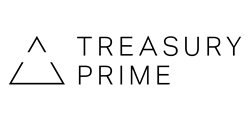 "By offering a user-friendly digital solution, we aim to make it really easy for our clients to handle their banking thus freeing up time for them to focus on what matters most: successfully managing their business."
BOSTON (PRWEB) June 12, 2018
Radius Bank, an industry-leading national virtual bank, today announced its strategic partnership with Treasury Prime, a Y Combinator-backed startup, to create the Tailored Checking Account, a leading-edge checking account designed for business owners on the go. This announcement signifies the latest in a series of fintech partnerships, propelled by Radius Bank, aimed to enhance the user experience for consumers and businesses alike.
Available nationwide, and exclusively through Radius Bank's new online account opening platform, the Tailored Checking Account allows micro and small business owners to quickly and easily open an account in a fraction of the traditional time, from any device. This marks a shift on how the banking industry can serve the 25 million+ micro and small businesses in the U.S. in a way that makes sense in today's digital age.
"We are thrilled to partner with an innovative and forward-thinking fintech organization like Treasury Prime to bring this long-needed product offering to small business owners," said Mike Butler, President and CEO, Radius Bank. "By offering a user-friendly digital solution, we aim to make it really easy for our clients to handle their banking thus freeing up time for them to focus on what matters most: successfully managing their business."
The Tailored Checking Account offers a competitive interest rate and provides convenient money management features within the Radius Mobile app that can be used to view account activity, deposit checks and pay bills. The offer includes a business debit card for purchases and unlimited ATM fee rebates, and unlimited transaction volumes without any hidden fees, all features that are unlike any micro and small business banking options currently offered on the market. Users can manage their account from anywhere in the country, while establishing a relationship with Radius Bank, a financial institution well-positioned to effectively serve their needs now and as they grow their businesses in the future.
"Today's businesses expect their bank to provide fast, easy-to-use online services, just like any other Internet company. But banking technology has lagged far behind, making it impossible for banks to keep up," said Chris Dean, CEO of Treasury Prime. "Business owners don't have time to waste filling out paper forms at a traditional bank. We are so excited to partner with Radius Bank to offer the fastest and easiest way for the more than 25 million U.S. based micro and small businesses to handle their banking needs. This is banking for the Internet era."
Learn more and apply for the Tailored Checking product online today by visiting http://www.radiusbank.com/business/tailored-checking.
About Radius Bank
With assets of approximately $1.2 billion, Radius Bank is a forward-thinking community bank offering a full complement of leading-edge personal and business products and services. The Bank serves consumers, small and middle market businesses, unions, government entities and non-profit organizations as its core clients. The Bank's award-winning virtual banking platform allows clients to bank from anywhere with a computer or mobile device. Convenient features like check deposit, bill pay, person-to-person (P2P) payments and card management are all available to personal clients, with advanced treasury management and loan payments solutions available for business clients. Radius also partners with innovative fintech companies including mobile payments leader LevelUp, online investment firm Aspiration, and online marketplace lender Prosper to provide additional valuable services to its client base. Radius Bank is a member of the Federal Deposit Insurance Corporation and is an Equal Housing/Equal Opportunity Lender. For further information, visit the Bank's website at http://www.radiusbank.com, or follow the Bank on Twitter, LinkedIn, Facebook, and Instagram.
About Treasury Prime
Treasury Prime is a venture-backed software startup based in San Francisco, California. Their advanced API platform allows both banks and companies alike to automate and streamline their financial and compliance operations, improving their customer experience while lowering costs. Treasury Prime was rated one of the top companies from Y Combinator Demo Day. Their investors include Deciens Capital, Susa Ventures, and Y Combinator. Learn more at treasuryprime.com, or follow Treasury Prime on Twitter.