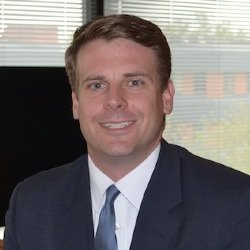 Any day we can bring a well established, respected, and successful Law Practice into our Firm is a fantastic day. We're excited to have James as part of the team. He is a wealth of knowledge and a respected member of the legal community.
BALTIMORE (PRWEB) June 13, 2018
The Law Firm of Ross W. Albers announced today the acquisition of The Law Offices of James R. Barrett, located in Eldersburg, Maryland. This move marks the second acquisition in as many months for Albers. In the previous year, RWA has been adding practice areas and staff to serve more clients across Maryland.
The Law Office of James R. Barrett will be consolidated with the existing RWA office located at 15 E Main St #102, Westminster, MD 21157. This is the fifth expansion in the prior twelve months for Albers, who states "We're excited to announce this long established Carroll County Firm is becoming a part of our team."
"James has been practicing in Carroll County for over 30 years." says CEO, Ross Albers. He continues, "His (Mr. Barrett's) practice areas dovetail nicely with all of our current practice areas. Through this move we're able to serve more clients, create efficiencies, and add James as Of Counsel to our Firm."
The website and phone numbers for Mr. Barrett's Firm will redirect to RWA beginning in the coming weeks.
About The Law Offices of Ross W. Albers
The Law Offices of Ross W. Albers are located in both Carroll, Howard, Frederick, and now Baltimore Counties. The four offices represent clients in Maryland DUI/DWI, personal injury, Estate Planning, Real Estate, and criminal matters throughout Maryland. The Law Offices of Ross W. Albers take a personal interest in each client. You need an attorney that will listen to you and understand your unique situation, whether it be a criminal arrest, complex divorce and custody case, drunk driving charges, or an injury caused by an automobile accident. For more information visit http://www.rossalbers.com/
About The Law Firm of James R. Barrett
The law firm of James R. Barrett is a general practice firm with extensive experience in personal injury law, auto accidents, workers' compensation, criminal law (felonies & misdemeanors), dui, drugs, family law matters, including child custody, child support, alimony and division of marital assets, business law, wills, estates, trusts, and general civil litigation.
Mr. Barrett brings with him more than 30 years of legal experience in personal injury, criminal law, family law, estate law, business law and litigation.
Our lawyers and team of support staff are able to meet almost every legal need of the average individual or business client. You can expect honest, realistic, and professional legal advice that you can count on to guide you during rough times. Responsive and sound legal guidance is essential to gaining and retaining our clients' trust.
Our offices are located on Rt 26 (1643 Liberty Road) in the Eldersburg / Sykesville area of Southern Carroll County, Maryland. We are also conveniently located to Baltimore County, Howard County, and Frederick County. For more information, visit http://www.jbarrett-law.com/index.htm
About Growth Solutions Team
The Growth Solutions Team is a leading provider of Business and Management Consulting, Sales and Customer Service Training, and Business & Executive Coaching. The Growth Solutions Team assists companies with business process efficiency, and improved visibility, accountability, long range planning, and business development strategies. The Growth Solutions Team's programs, combine Business Strategy and Planning, Team Development, Marketing, Business Development assistance, and advisory services. For more information visit the website at http://growthsolutionsteam.com/