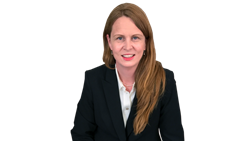 Give me an hour with a nurse and I will help him or her find 30-50 business ideas that could be profitable
PHILADELPHIA (PRWEB) June 12, 2018
Have you heard about that nurse in Philadelphia who according to many of her clients is the best and most effective NursePreneur in the country?
Certainly any claims such as the above is highly debatable.. but this nurse (her name is Dr. Catie Harris) has some impressive credentials (PhD, MBA, NP) and results to back her up. For one thing unlike most so-called "gurus" who only teach theory, she has started multiple businesses and currently runs 3 nurse businesses today. For another she has taught thousands of nurses to do the same thing.
She has been featured on TV, News, Radio and at Live Events both nationally and internationally. Dr. Harris, IS the authority on business and marketing for nurses and in this interview she explains how nurses can create a meaningful business that they love to do and make it profitable.
Why do you teach nurses to start a business?
"The average nurse with 5 years of experience has way over 10,000 hours of patient contact, which according to Malcolm Gladwell is the definition of expertise. By leveraging what nurses love to do with their patient expertise, a business is a natural extension of nursing knowledge. Plus nurses are burnt out in the healthcare system. A business is a way for nurses to get back to nursing, doing what they love, getting the respect they have earned and the money they deserve."
What kinds of businesses can a nurse start?
"Many nurses I speak to think that they can't start a business because they aren't a nurse practitioner and can't prescribe medications. This is irrelevant. Sure nurse practitioners can start a clinic if they want, but it's not the only business model out there. In fact, there are so many other options from coaching, consulting, online courses, speaking, book deals and so much more that this is hard to answer! Because nurses are experts in healthcare, the possibilities are unlimited. Think diabetes coach, COPD coach, holistic medicine, navigating the healthcare system, wellness coach, helping families with children with autism or mental health challenges, or death and dying. Consulting on any expertise you have, and setting up online courses on cooking, living healthy, managing your chronic disease state. Give me an hour with a nurse and I will help him or her find 30-50 business ideas that could be profitable. It really comes down to understanding what the nurse loves to do and who she enjoys working with. The rest is fun to figure out."
How long does it take for nurses to start a business?
"Some people decide they are going to start a business and think a couple weeks later the money comes rolling in. And I want to caution nurses against this myth because it doesn't really happen just like that. Does instant business success happen? Sure, of course, but it's not the norm. I don't want my nurses to think something is wrong with them because they don't make 6 figures in 48 hours. It's like saying you aren't successful at tennis because you can't play as well as Serena Williams after a few lessons. Even though nurses have the knowledge base there is still a learning curve to incorporate business and marketing strategies. I teach nurses how to create a profitable business over the course of the year. Many of them start bringing in profits long before that, but it takes the pressure off. The first year is to optimized for learning."
How do you help nurses to increase productivity?
"I teach nurses to be more productive in their daily lives, so they can work at their current jobs, spend time with their families and start up a business. After all, life doesn't stop or go on pause just because you decide to start a business. It becomes one more thing that you have to do. This is why you need to choose something you love to do. And I show nurses that doing one task a day is enough for the business. Being strategic about your ONE thing is the key. And that is the system I provide my nurses so they don't even have to think about it. This way the business won't take over their lives, but slow and steady efforst will produce a profitable business within a year."
What else needs to change for nurses to start a business?
"The other major barrier to starting a business is mindset. If nurses are convinced that their idea isn't possible, that they have nothing to offer, that they don't know enough, then business is going to be tough. We all have mindset issues, you just have to be willing to work through the issues as they arise. I've had to deal with childhood issues I didn't even know affected me, until they were affecting my progress in my business."
What are you most proud of?
"I am most proud of my students. My students have monetized at all different stages. My student Lori monetized before she was even ready mentally or even had the actual business up and running. It was still just an idea and she had referrals coming in. My student Lindsay had her book hit #1 on Amazon. She sat on this book for weeks, afraid it wasn't good enough, it wasn't ready, it wasn't done. Perfectionism is the death grip of a business. Sometimes nurses just need someone to say "you're ready"."
What is the hardest part about teaching nurses how to start a business?
"The hardest part is not pushing or coaching too hard. I see so much potential in my students, but sometimes they aren't ready to move forward. Oftentimes, it's a mindset issue they have to work through. I can see a clear path for them so I want to push them forward, but overcoming mindset issues is so important and it's something you have to do on your own and in your own time. I tell my students I'm there for them when they are ready. But at the same time I'm biting my nails wanting to say: Success is right around the corner, come on, let's go!"
What's next for you?
"There's so much going on at NursePreneur Headquarters. We support a Business + Marketing for NursePreneurs Facebook Group, The NursePreneur Podcast, and of course we support all of our students in all of our courses. We are working on a monthly magazine to highlight the successes of nurses in business because I think having role models is so important. It really helps to see other nurses doing exactly what it is that you want to do. My goal is help nurses who want to start a business find their passion and monetize it."
Any last thoughts?
"I want any nurse at any level of starting a business to feel supported. I have free gifts and training for everyone on my website: http://www.CatieHarris.com/training"
There you have it. According to Dr. Harris, any nurse can monetize his or her nursing skills into a profitable business. If you are a nurse who is even thinking about starting a business you should find a mentor who has done what it is that they want to do and starting with Dr. Catie Harris is the best advice out there.