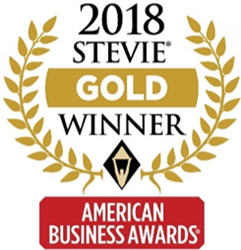 [Premier Pass is a] great example of how technology can enhance the learning experience by providing a truly personalized pathway.
DEVON, Pa. (PRWEB) June 13, 2018
Surgent CPA Review's Premier Pass is recognized as the 2018 winner of the Gold Stevie Award in the New Product or Service of the Year-Education-Postsecondary Personalized Learning Solution category. The Gold Stevie Award is given annually to the top scoring nominee in each category of the American Business Awards.
The American Business Awards are the U.S.A.'s premier business awards program. All organizations operating in the U.S.A. are eligible to submit nominations – public and private, for-profit and non-profit, large and small.
The CPA (Certified Public Accountant) Exam is often regarded as one of the most challenging professional certification tests. Candidates must achieve a score of at least 75 on all four exam sections within 18 months. With national pass rates hovering around 50%, as reported by the AICPA, Surgent recognized that students needed a different approach to exam prep. The company's Premier Pass course provides a uniquely comprehensive exam prep experience by combining Surgent's proprietary adaptive learning software, A.S.A.P. Technology™, with 1-on-1 support from CPA Exam success coaches.
A.S.A.P. (Adaptive Study, Accelerated Performance) Technology™ is at the heart of Surgent's innovative approach to studying, which is designed with the student in mind. Studying starts with an initial assessment, where students are tested on their knowledge of CPA Exam topics. From there, A.S.A.P. Technology™ uses an algorithm to build –and continually update— a study program that focuses on improving the student's areas of weakness through short video lectures, multiple-choice questions, study notes, and more. Along the way, students receive guidance from a CPA Exam success coach on study and test-taking tips.
Surgent CPA Review's technology-driven approach to exam prep has been proven to improve comprehension with reduced study time. The Surgent course differs dramatically from other providers on the market whose courses follow a linear methodology that requires students to study all content—or simply guess at which content to skip. Surgent's pass rates demonstrate that the new approach works: Surgent students pass the CPA Exam 89.7% of the time, compared to a national pass rate of less than 50%. Just as impressive, Surgent students study around 90 hours per exam section—roughly half of the time it would take with other popular review providers.
Stevie Awards competitions receive over 10,000 entries each year from organizations in more than 60 nations. Honoring organizations of all sizes and categories, the Stevies recognize exceptional performance in the workplace around the world. More than 200 professionals worldwide participated in the judging process to select this year's Stevie Award winners.
"[Premier Pass is a] great example of how technology can enhance the learning experience by providing a truly personalized pathway" said one judge. "Great job and well done on the increased pass rates!"
Surgent CPA Review's Premier Pass has been previously recognized for its success as Accounting Today's Top New Professional Education Product of 2018. Receiving the Gold Stevie Award speaks further to the product's stand-out quality and value.
To learn more about Premier Pass, please visit SurgentCPAReview.com.
Or, start a free five-day trial here.
Surgent CPA Review is one of the fastest-growing CPA Review programs in the country. Surgent CPA Review builds on the strengths of Surgent (a 30-year leader in tax, accounting, and finance professional education) and Kolar CPA Review (a program developed based on Liz Kolar's 20 years of teaching CPA Review in Pennsylvania, New Jersey, and New York). By bringing these two leaders together, Surgent CPA Review is able to provide unprecedented support to CPA candidates looking for a new approach to exam preparation.