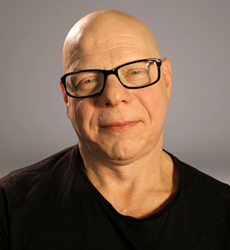 "We empower each other, learn through collaborative sharing, and we push each other to make the industry what it is today." - Marty Weintraub
DULUTH, Minn. (PRWEB) June 12, 2018
A decades-long track record of business and marketing innovation is recognized again as Aimclear Founder & Creative Director Marty Weintraub was recently named to the annual PPC Hero "Top 25 Most influential PPC Experts" ranking. This year marks Weintraub's 6th placement among top influencers in pay-per-click (PPC) marketing.
The 2018 Top 25 list highlights leading PPC innovators and influencers, and has been produced by Hanapin Marketing since 2012. Inclusion among the Top 25 Most Influential PPC Experts is based, in part, on a popular vote among thousands of pay-per-click (PPC) professionals around the world.
The annual selection includes a technical scoring process that spans three general categories: traditional influence, social impact, and vote totals. Inclusion on the prestigious list factors in multiple aspects of each person's innovation and influence to help measure their overall impact on the PPC industry over the preceding year.
The individuals who make the list include a wide range of professionals in PPC marketing, including media representatives, startup entrepreneurs, agency heads, and executives with large corporations involved with pay-per-click.
"Inclusion on this list is always a humbling experience, due to the caliber, intellect, and impact of every person named," Weintraub commented. "While some on the list are technically competitors, we're also a tight-knit community of professionals who regularly gather on the international marketing conference circuit. We empower each other, learn through collaborative sharing, and we push each other to make the industry what it is today. I'm a better professional, in part, because of what I gain from our community."
Founded over a decade ago, Aimclear delivers next-gen digital marketing through its offices in Duluth and Saint Paul, Minnesota. Weintraub launched the company in 2007 and has grown it to six-time Inc. 5000 status. Aimclear employs some of the industry's most innovative marketers, including Chief Marketing Officer Manny Rivas, who has also been named to the Top 25 Most Influential PPC Experts list on two occasions.
More About Aimclear®
Aimclear® is a 6x Inc. 500/5000 digital marketing agency dominant in audience targeting and customer acquisition. Our differentiator is the Tao of holistic brand-builds and integrated psychographic performance marketing attribution.
As Aimclear also distributes segmented messages to influencers for buzz, links and earned-media, the agency has evolved to be the missing link unifying search, social, PR, influencers and psychographic display. More information is available at http://www.aimclear.com.