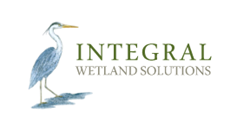 The new name emphasizes our commitment to delivering a new industry-high in integrated customer service.
TWINSBURG, Ohio (PRWEB) June 13, 2018
Five years after Mr. Flickinger sold Flickinger Wetland Company, LLC, a leading wetland solutions company 100% focused on helping land developers deal with virtually everything that can impact wetlands, the company announced today that it is changing its corporate name to Integral Wetland Solutions. The name change reflects the company's increased commitment to a broader range of integrated wetland services, the expertise needed to navigate the future of wetland management, and greater responsiveness to the needs of land owners, sellers, buyers and developers.
"The new name – Integral Wetland Solutions – emphasizes our business objective to deliver a new industry-high in integrated customer service, including assurance that actionable wetland determination, delineation, mitigation, planning and management are available at the earliest stages to facilitate later acceptance and verification by the responsible permitting agencies," said Emmett Messer-Kruse, the company's General Manager and Chief of Field Operations. "By integrating our many services, IWS facilitates client objectives and gets them 'out front' in their efforts to meet the requirements of Federal, State, and Local land-use permitting regulations. We thank Mr. Flickinger for his service to our company as an employee for the past five years and wish him success in his new adventures."
As a company with its foundation steeped in wetland services for more than 25 years, Integral Wetland Solutions will continue its commitment to provide all the elements needed by clients to pursue Section 404 permits administered by the United States Army Corps of Engineers (USACE) under the Clean Water Act, as well as Section 401 permits administered by the OEPA in Ohio and by similar agencies in other states.
The broad range of Integral Wetland Solutions services include:
24/7/365 access to Integral Wetland Solutions --
Now, in addition to our office telephone number (330-405-4127), clients can place a direct call (419-787-7433) to the IWS General Manager and Chief of Field Operations whenever immediate assistance is needed after normal business hours.
Determination, Evaluation and Permitting --

Jurisdictional Determination
Wetland Determination
Wetland Delineation
Wetland and Stream Evaluation
401 & 404 Permitting
Other Essential Permitting
Identification and Monitoring --

Endangered Species
Historic Identification and Preservation
Mitigation and Monitoring
Laboratory Soil Analysis
Surveys
Management --

Development Consulting
Project Planning
Golf Course Land Management
Raw Land Management
For more information, visit http://www.IntegralWetlandSolutions.com, call 330-405-4127, email info (at) IntegralWetlandSolutions.com, or write to Integral Wetland Solutions, 8340 N. Boyle Parkway, Twinsburg, OH 44807.