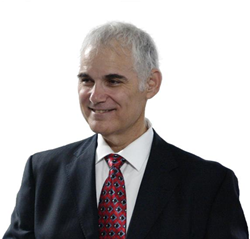 An old adage in real estate is that money is made on the purchase, not the sale
CHARLOTTE, N.C. (PRWEB) July 25, 2018
The Seven Deadly Sins are a famous list of habits to avoid in life. But what about the "Seven Deadly Sins" in Self-Directed IRA investing? Recently, a post at http://www.AmericanIRA.com explained what these seven sins are—and how to avoid them. The purpose, according to American IRA CEO Jim Hitt, was to show investors how to avoid common pitfalls that beginning investors make when using a Self-Directed IRA.
The first deadly sin, according to the post, was "paying too much." An old adage in real estate is that money is made on the purchase, not the sale. That means that a good deal for a good value can be easy to sell—but it's difficult to sell a mistake. The post applied the same logic to other investments—such as those investors can realize by using a Self-Directed IRA. For instance, an investor can turn to precious metals, tax liens, and private companies to make "a profit on the purchase," not a "profit on the sale."
The next sin explained that doing business with relatives can lead to a great many pitfalls, especially within the context of a Self-Directed IRA. Because a Self-Directed IRA that holds real estate will require some separation between an individual and the real estate they hold, the U.S. government prohibits investors using IRAs to hold personal investments within these accounts.
"There are a lot of mistakes people can get into when they handle their finances themselves," said Jim Hitt, CEO of American IRA. "That's why we like to put out posts like these. We like to educate people about these things without offering direct investment advice. If people approach their financial future with the sound fundamentals, then they're going to have more success. Writing about these 'Seven Deadly Sins' means we're warning people about common pitfalls about using a Self-Directed IRA."
The post explains five further "deadly sins" to show investors what not to do when holding a Self-Directed IRA, before pointing readers in the direction of learning what to do.
For more information, visit http://www.AmericanIRA.com or call 866-7500-IRA today.
"About:
American IRA, LLC was established in 2004 by Jim Hitt, CEO in Asheville, NC.
The mission of American IRA is to provide the highest level of customer service in the self-directed retirement industry. Jim Hitt and his team have grown the company to over $400 million in assets under administration by educating the public that their Self-Directed IRA account can invest in a variety of assets such as real estate, private lending, limited liability companies, precious metals and much more.
As a Self-Directed IRA administrator, they are a neutral third party. They do not make any recommendations to any person or entity associated with investments of any type (including financial representatives, investment promoters or companies, or employees, agents or representatives associated with these firms). They are not responsible for and are not bound by any statements, representations, warranties or agreements made by any such person or entity and do not provide any recommendation on the quality profitability or reputability of any investment, individual or company. The term "they" refers to American IRA, located in Asheville and Charlotte, NC."